What Is the Difference Between the Lexus NX and RX?

---
At Lexus of Larchmont, it's common for drivers in the New Rochelle and Yonkers, NY, areas, to ask us what the difference is between the Lexus NX and RX. Both are popular luxury SUVs that get a lot of attention as they drive through Larchmont, but if you're trying to decide which is the right one for you, then it's important to know the differences.
So, we're going to touch on five of the main ones here. If you want to see anything that we talk about for yourself, contact us and set up a test drive!
---
1.Seating Capacity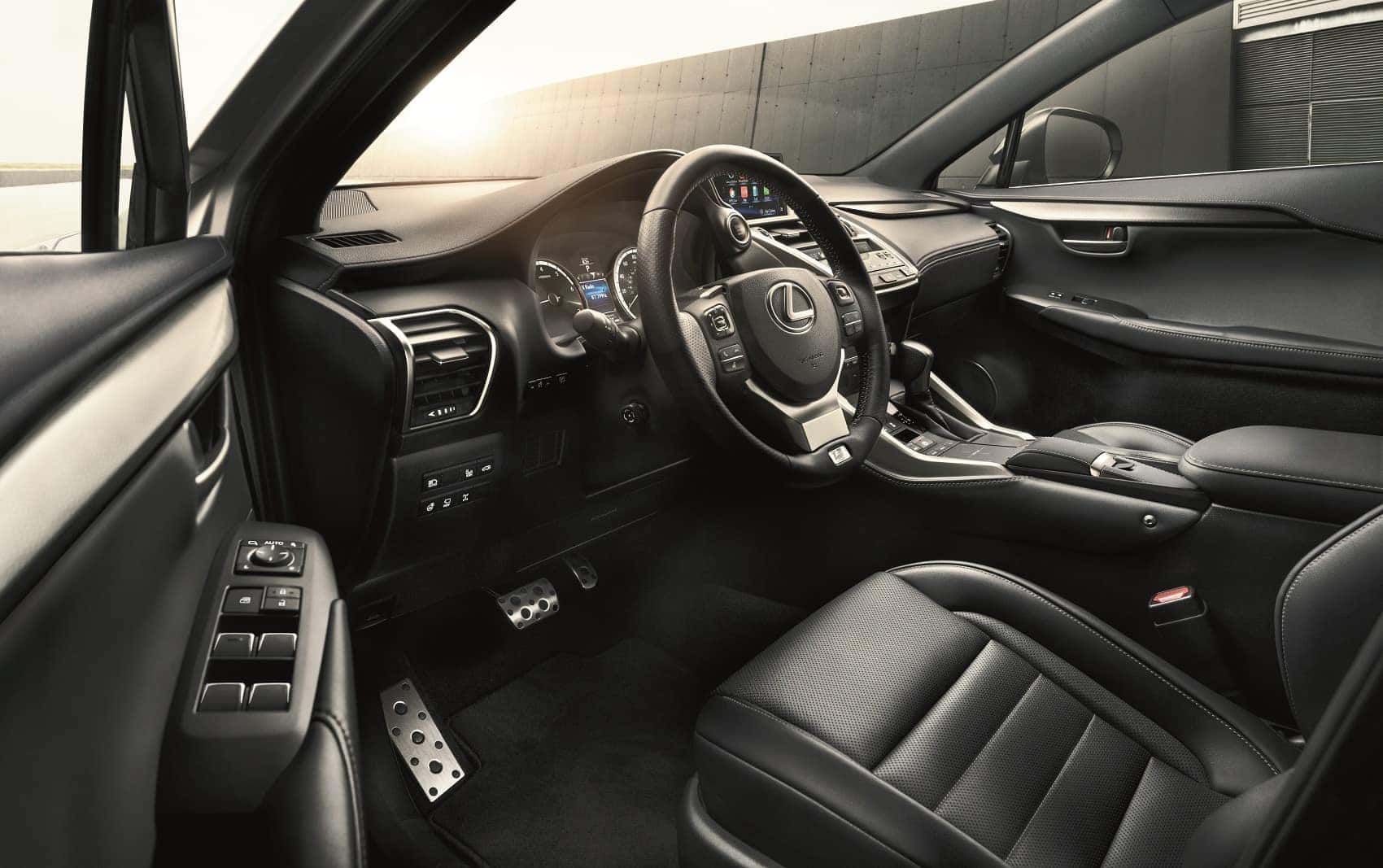 In their standard configurations, both the Lexus NX and RX have a seating capacity of five passengers. However, the Lexus RX also has a 3-row configuration that gives you enough seating for a maximum of seven passengers.
Inside the cabin, these SUVs also offer different dimensions, with the Lexus RX offering slightly more room in its 5-seater configuration than the NX:
Lexus NX legroom (front/rear): 42.8/36.1 inches
Lexus RX legroom (front/rear): 44.1/38 inches
In its 7-seat configuration, the RX offers 41.4 inches of front legroom and 30.9 and 23.5 inches of legroom in the second and third rows, respectively.
---
2.Cargo Space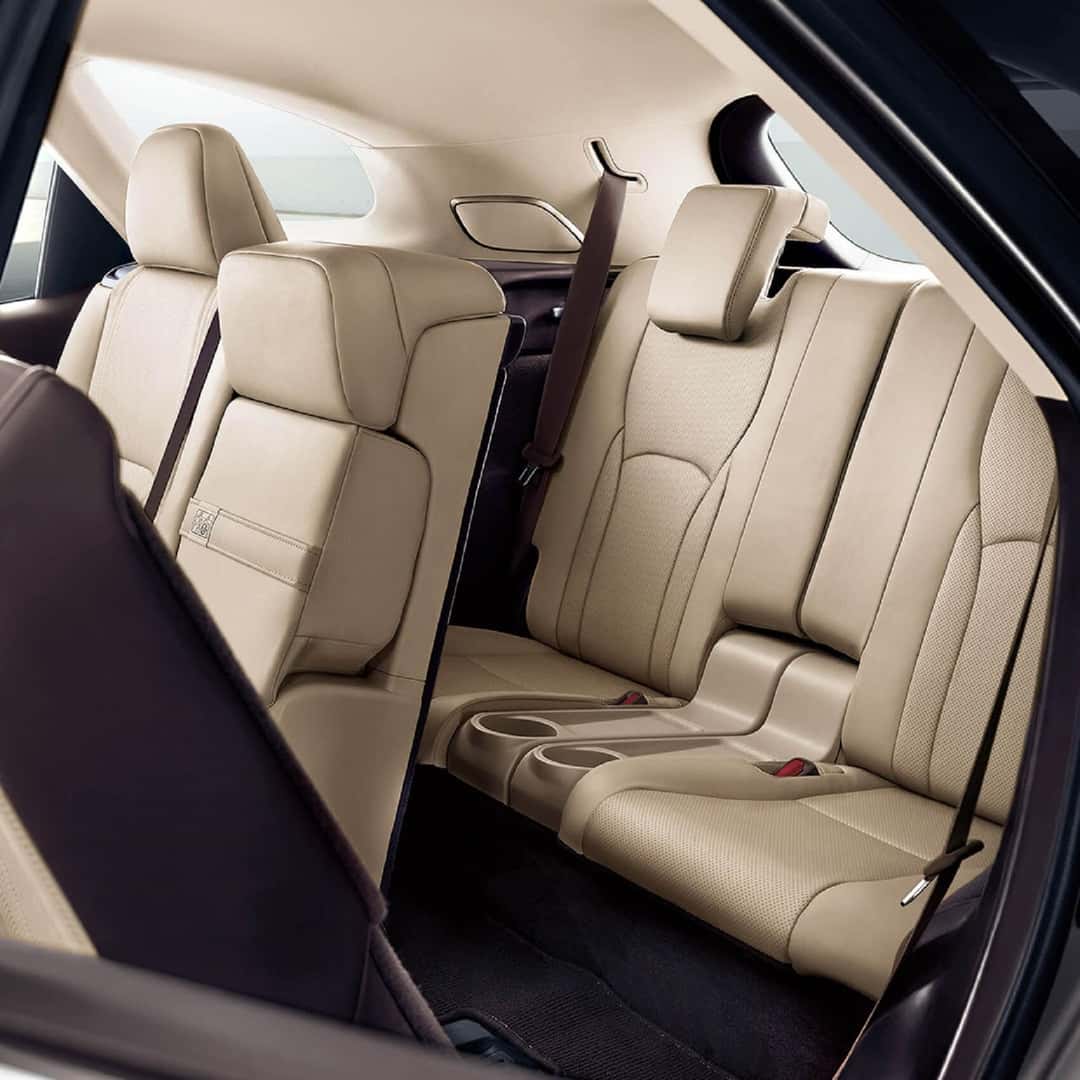 If you need to carry cargo like groceries, dog crates, suitcases, or even children's bikes or small pieces of furniture, you'll have a bit more room in the Lexus RX:
Lexus NX cargo volume (behind first/second row): 54.5/17.7 cubic feet
Lexus RX cargo volume (behind first/second row): 56.3/18.4 cubic feet
However, you can store more luggage on top of your SUV with the standard roof rails you get with the Lexus NX. The Lexus RX doesn't come standard with roof rails but makes them available with an upgrade.







---
3.Exterior Dimensions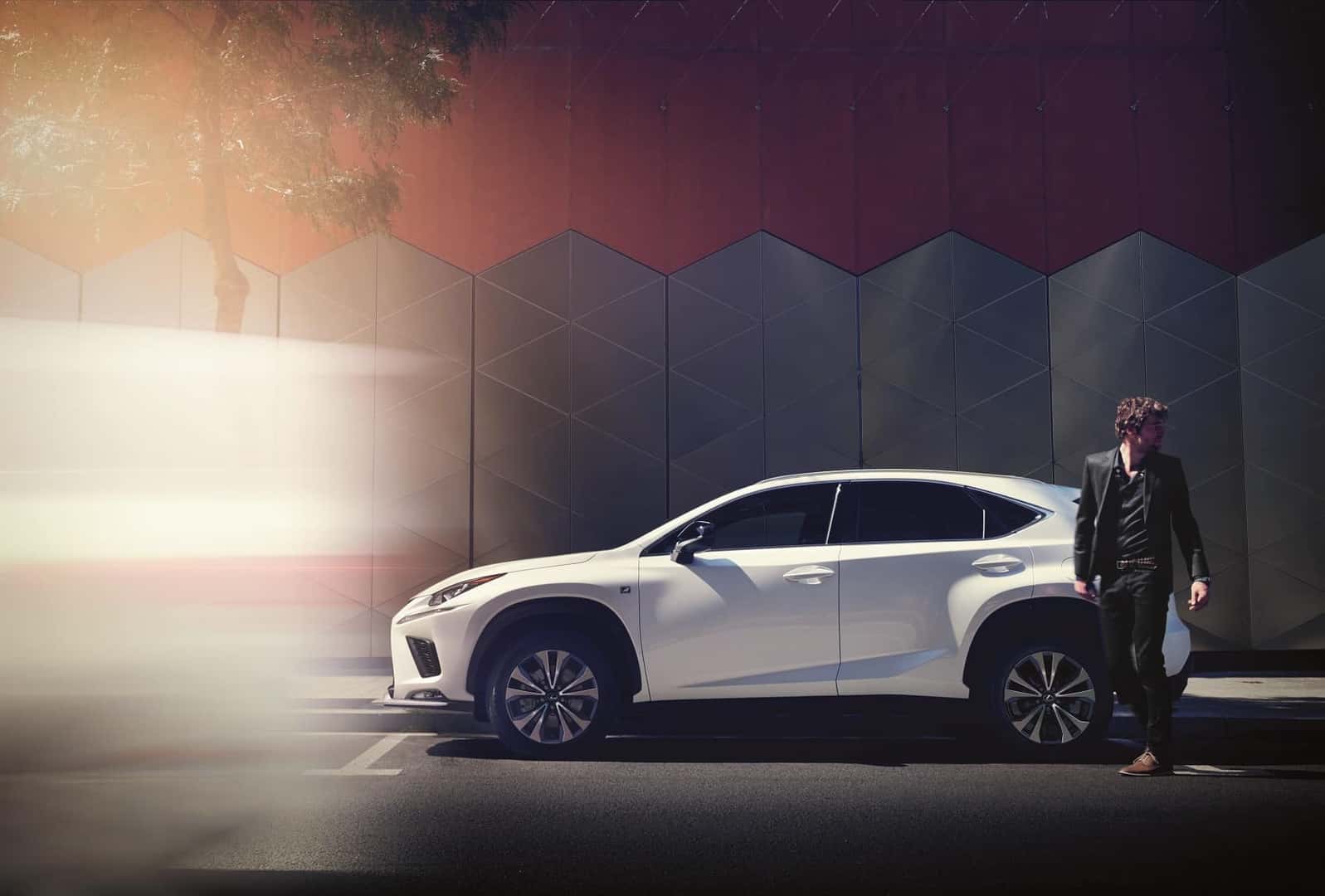 While the RX offers more cargo space, the smaller size of the Lexus NX may make it slightly easier to parallel park or drive through busy city streets. You can see that from the dimensions below:
Lexus NX length/width: 182.7/73.6 inches
Lexus RX length/width: 192.5/74.6 inches
Even though parking might be slightly easier in the NX, the Lexus RX comes with available 20-inch wheels. These can sit you up slightly higher than the available 18-inch wheels in the Lexus NX and help you see over other vehicles in front of you.


---
4.Powertrain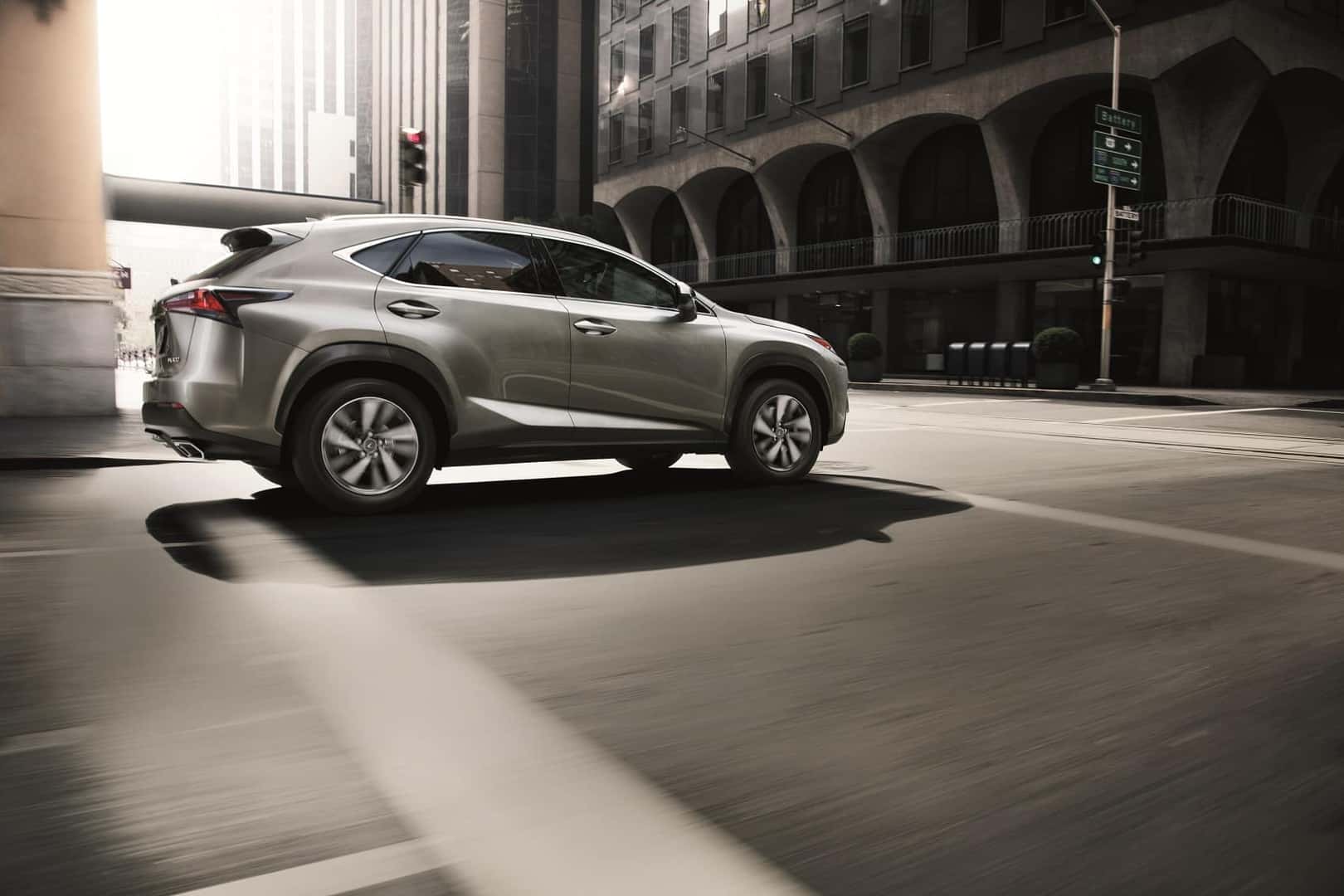 We see a big difference between the powertrains in the Lexus NX and RX. The Lexus NX comes standard with a 2.0L turbocharged I-4 engine, while the Lexus RX has a 3.5L V6. You can see their horsepower outputs below:
Lexus NX horsepower: 235 horsepower
Lexus RX horsepower: 295 horsepower
While the Lexus RX delivers more horsepower, the Lexus NX accelerates more quickly from 0 to 60 MPH. It can get there in just 7 seconds, while the RX takes 7.7 seconds to accelerate from 0 to 60 MPH.
Another difference is that the Lexus NX comes with a 6-speed Electronically Controlled Transmission with intelligence (ECT-i), while the RX has an 8-speed ECT.
---
5.Fuel Efficiency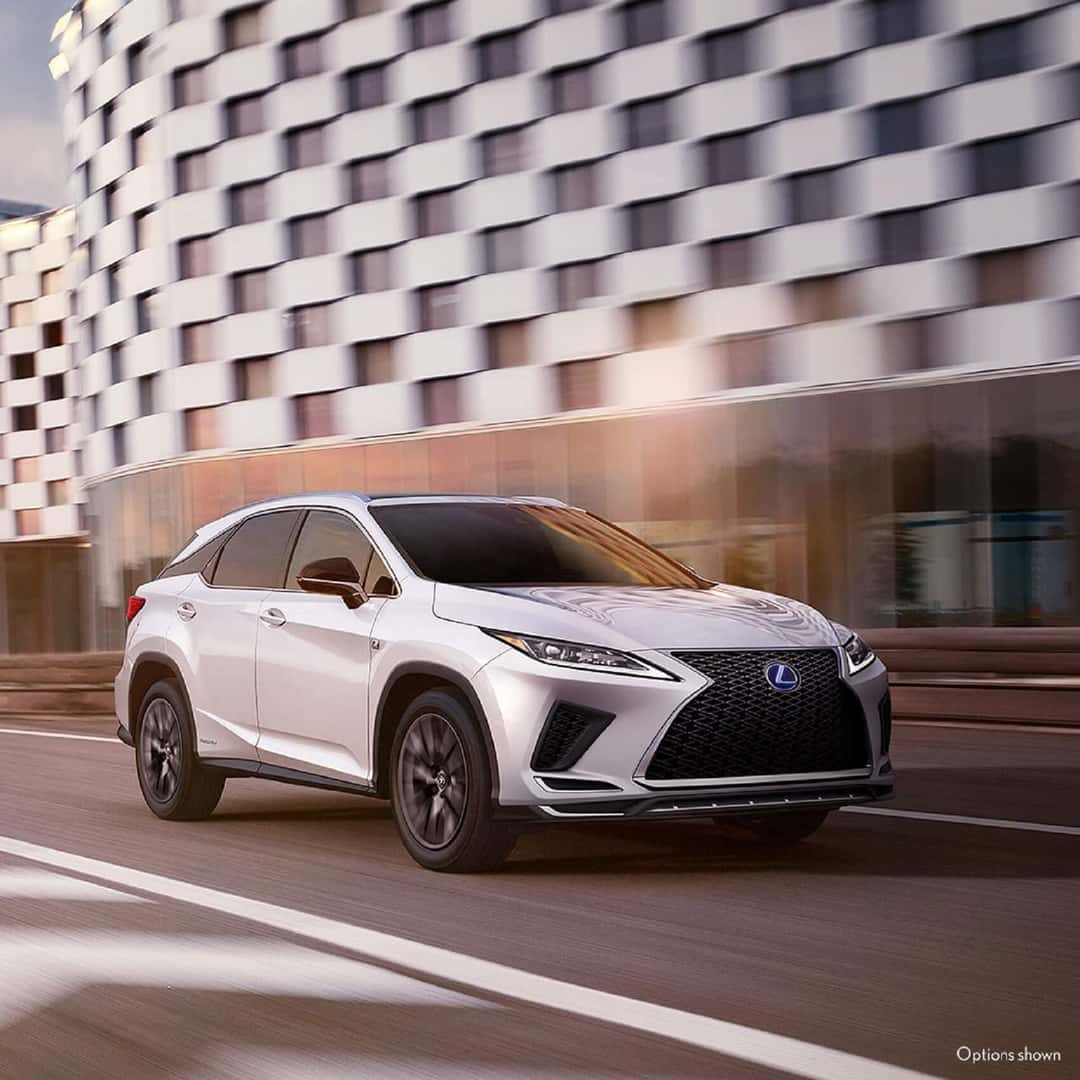 With both the Lexus NX and RX you'll get a standard Drive Mode Selector that allows you to switch into ECO mode to improve fuel efficiency. Overall, the NX goes a bit farther between fill-ups compared to the RX:
Lexus NX EPA-estimated MPG: 22 city/28 highway MPG1
Lexus RX EPA-estimated MPG: 20 city/27 highway MPG1
However, both SUVs have an available hybrid trim level. The hybrid powertrain gets the Lexus NX an EPA-estimated fuel efficiency of 33 city/30 highway MPG.1 The Lexus RX hybrid gets an EPA-estimated 31 city/28 highway MPG.1







---
Lexus NX and RX: What's the Difference?
Now that you know the difference between the Lexus NX and RX, which one are you going to drive through Larchmont, Yonkers, and New Rochelle, New York? If you're still deciding, the team at Lexus of Larchmont can help you decide by getting you behind the wheel. So, contact us and schedule your test drive!
1EPA-estimated MPG. Use for comparison purposes only. Your mileage will vary for many reasons, including your vehicle's condition and how/where you drive. See www.fueleconomy.gov.
---