Community Spotlight: Prime Performance & Development
Prime Performance & Development is an innovative and engaging sports performance facility bringing together fitness, movement, and biomechanics.
Find a new workout solution you've been looking for at Prime Performance or bounce back from injury with pain management that works.
Alleviating Pain Throughout the Body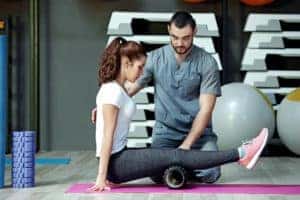 As a biomechanics therapist, Prime Performance & Development owner Michael C. Petrina specializes in pre-injury and post-rehab strength training and treatment. Even the slightest of biomechanical dysfunctions can result in injury, pain, and discomfort. Petrina's intuitive knowledge of anatomy and techniques allows him to develop unique manual therapy designed to realign the body and reduce pain.
Biomechanics will be evaluated during an initial consultation, exploring the structure and function of muscles, joints, and skeletal actions of your body. With a better understanding of biomechanics, Petrina and his staff identify any improper movement patterns that may contribute to pain and discomfort.
This is unlike traditional physical therapy, which can require visits multiple times per week. Manual therapy sessions are more spaced out, with the same goal of solving concerns as soon as possible.
One-on-One Coaching Improves Your Skills
One-on-one coaching is available at Prime, with coaches putting you in a position to succeed through their scientific approach. Before any strategy is determined, an assessment will be completed with personal, medical, orthopedic, and dietary history—to recognize any limitations.
Prime staff will survey any muscular imbalances and mechanical deficiencies to get a better idea of how you're currently moving. A road map will be created that's personalized to your body's needs. You'll get a list of weekly tasks to complete which compliment one-on-one coaching, so you're able to stay up to date on things even when you're not at their center.
Hone Skills and Elevate Your Performance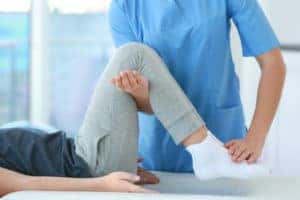 Take performance on the field to the next level with sports performance with the Prime team. Sports Performance Director Ivan Tchatchouwo uses his experience to hone strength, power, and speed. Whether you're an elite athlete or a younger one, you can benefit from sports performance classes.
Each action-packed 75-minute session seeks to fine-tune the body, working on strength, speed, and energy system development. Reach new heights on the field or court with sports performance classes!
Strengthen the Body and the Mind
Prime Performance & Development combines fitness, movement, and biomechanics, to find an integrated solution for all clients. Are you experiencing pain or discomfort and can't seem to get to the bottom of it? Visit Prime Performance & Development or follow them on Facebook today!