Luxury SUVs

Lexus of Larchmont can help ensure that you're enjoying a luxury driving experience. Thanks to the luxury SUVs on our lot, you'll have access to vehicles with sleek exterior design, unique interior amenities, and forward-thinking technology.
Make the leap by checking out our inventory online, and then visit our location for a test drive. We're proud to serve the drivers of Larchmont, New Rochelle, and Yonkers at our dealership, and we look forward to having the chance to meet you at our showroom.
Browsing the Lot for a Luxury Lexus SUV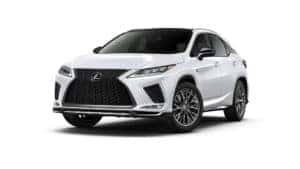 There are plenty of reasons to see the luxury SUVs at our dealership. Most likely, you need something that can offer ample cargo room, increased passenger seating, and excellent handling–all while offering the highest quality.
Lexus has a long list of available SUVs. Get acquainted with these models by browsing our inventory online. Of course, we always look forward to meeting drivers at the dealership for your test drive, but browsing online is a great way to start the process. The Lexus NX offers the crossover lifestyle to drivers, a great choice for a smaller family. The Lexus RX 350 meets many drivers' needs, too, while the RX 350 L takes the seating capacity up a notch to seven.
You'll also find several hybrid options at our dealership. These cars are known for their fuel economy, and they also provide the same great interior amenities and exterior design you've come to expect from the Lexus brand.
Applying for Lexus Financing
In just a few minutes, you can have a complete Lexus financial application shipped off to our dealership, all done from the comfort of your own home. Use your own computer or smartphone to fill out the Lexus finance application. After providing some basic information, we'll be able to start working on loan or lease terms for your next luxury SUV.
Do you own a vehicle that you're considering trading in? We'll be happy to take a closer look at it, provide a value for it, and explain how that money can go towards your next vehicle. If you're looking to lower the cost of monthly payments, this is a great way to go about it.
Check Out the Latest Lexus Research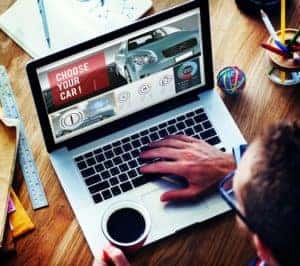 On our website, you'll be able to find the latest Lexus research. This allows you to delve deeper into exploring the SUVs in our inventory. You'll have the opportunity to learn more about engine performance, interior features, technology, and more.
This can prepare you for that initial test drive, but also serves you down the road, too, with information about maintenance schedules, oil changes, and dashboard lights you should be paying attention to.
Be sure to check out this valuable research. It's a great tool to use!
See Our Luxury SUVs for Yourself
The test drive is still the best way to experience the luxury SUVs at Lexus of Larchmont. If you're ready to take to the roads of Larchmont, New Rochelle, and Yonkers, visit us here at our Lexus dealership today!