Lexus RX Oil Change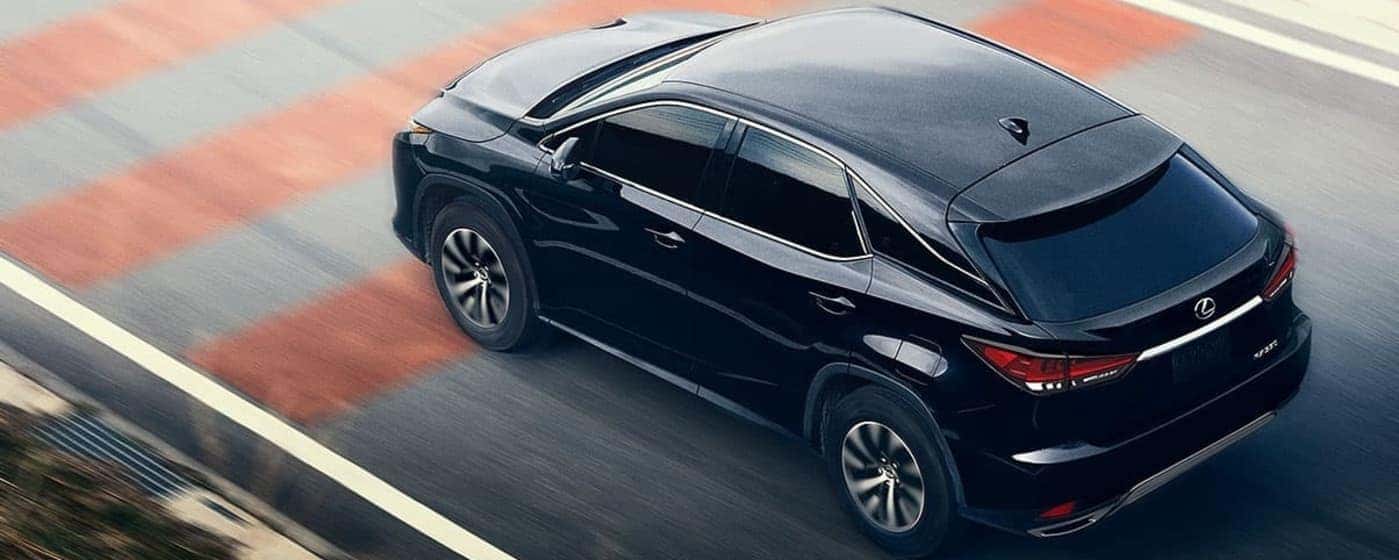 The Lexus RX has long been one of the leading luxury SUVs in Larchmont. Once you've taken the wheel of this Lexus SUV, you may wonder what took you so long finally get inside this car. To ensure you're able to enjoy Lexus luxury for years to come, it's important to stay up to date with all required maintenance.
In this space, we're talking specifically about a Lexus RX oil change. To ensure you're ready to take on the roads of Yonkers, New Rochelle, and the surrounding areas for years to come, take care of that engine with an oil change. Schedule a service appointment today.
---
---
Is It Time for an Oil Change?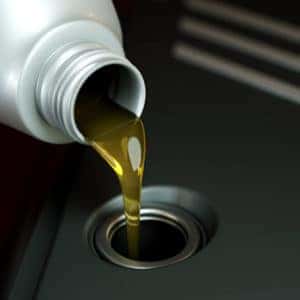 Our service technicians will be happy to provide an answer to this very important question. Of course, it's always a good idea to keep track of maintenance from the beginning of vehicle ownership, whether you have a brand-new RX or a pre-owned model.
We'll handle the not only the changing of the oil itself, but also the oil filter.

The filter stops dust and dirt from reaching the engine, but it will become clogged over time.
We'll swap the old filter out for a new one so it can continue to keep dust and dirt from reaching the engine.
How do you know it's time for an oil change?
Well, every new Lexus RX should have its oil changed every 10,000 miles or one year.
If you're not sure when that last oil change was, keep an eye out for any concerns or symptoms like a burning smell inside the cabin, or decreased fuel economy.
Getting the Most Out of Your RX
We want Lexus drivers to get the most out of their RX. Our technicians provide the service your vehicle needs, and are here to answer any questions about maintenance you may have.
If you buy a new Lexus RX from our dealership, the first and second maintenance visits are complimentary. That means your first tire rotation and oil change can be taken care of for free.
Every six months or 5,000 miles, we'll check fluid levels and handle that tire rotation. It's important to note that every new RX comes with synthetic oil, so oil changes are less frequent.

While cars with conventional oil might need an oil change every 5,000 miles, synthetic oil lasts longer, upwards of 10,000 miles.
Comprehensive Lexus Service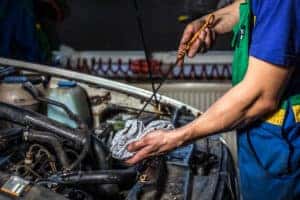 Our Lexus Certified Technicians must undergo rigorous testing to receive the certified designation. Your car is in good hands when visiting our dealership.
However, even if you're on a road trip, it's easy for another dealership to access service information via the Lexus service history database.

That means even if you're on the road for work for months at a time and have the oil changed at another dealership, we'll be able to pick right back up with things when you're home again.
Schedule a service appointment on our website today, and we'll be in touch to confirm it. We look forward to having the opportunity to provide you with a Lexus RX oil change and service.
We Keep Your Engine Running Smoothly
Every oil change is important. Schedule yours here at Lexus of Larchmont, and we'll ensure your engine is running as it should near Larchmont, New Rochelle, and Yonkers.
Have any questions for our service team about a Lexus RX oil change? We're here to provide the answers.
---
---