Lexus RX 350 MPG

For years, the Lexus RX 350 has been one of the most well-respected luxury SUVs on the roads of Larchmont, New Rochelle, and Yonkers.
You may be focused on the performance and interior amenities of the vehicle, but considering the Lexus RX 350 MPG is important, too. You'll want to know how far you can go before needing to fill up at the pump. So, let's take a closer look at this car's fuel capabilities. We at Lexus of Larchmont hope that you find this MPG review helpful.
---
FUEL EFFICIENCY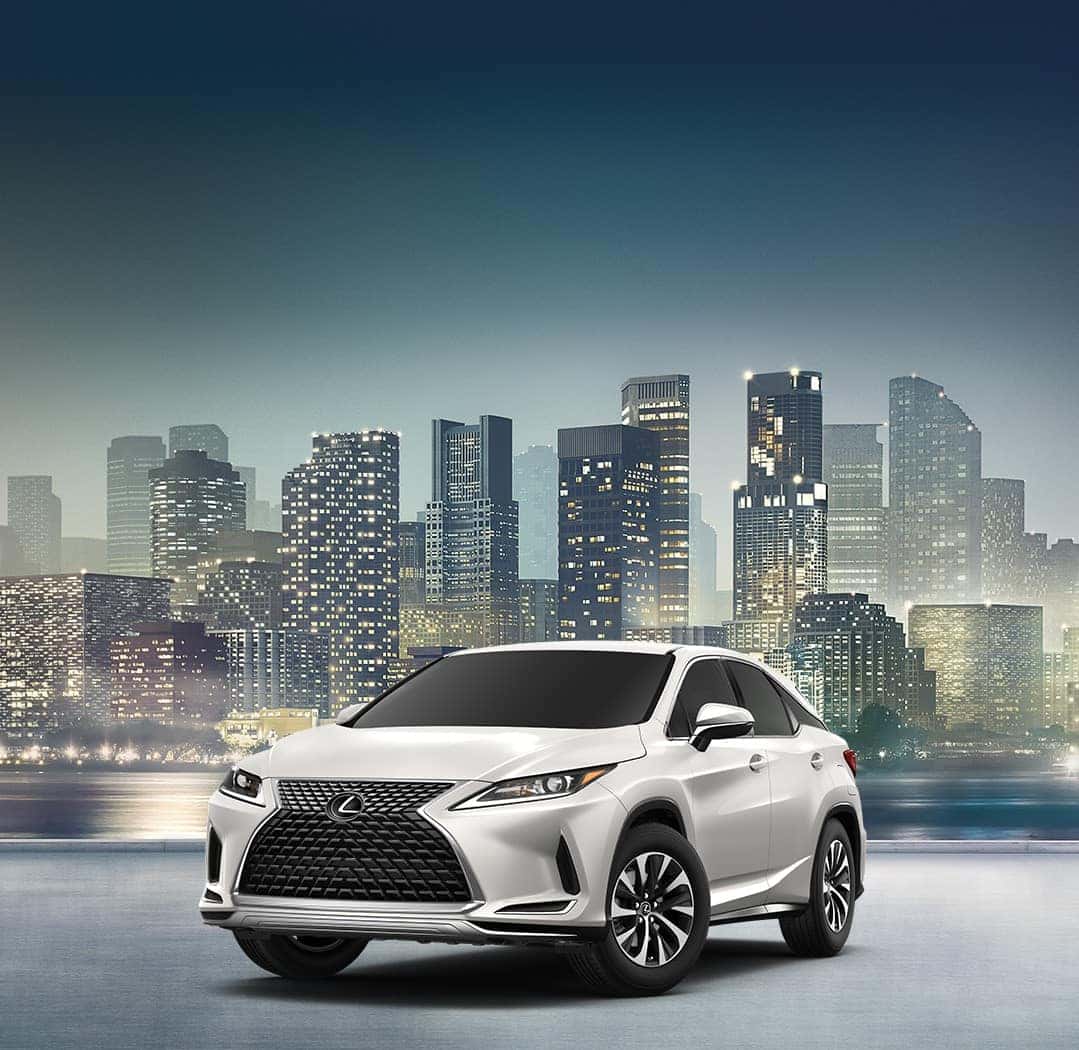 In this review, you'll see what you see on manufacturer websites, which is the EPA's estimate of MPG, or miles per gallon. Of course, when you take the wheel of this vehicle, those numbers can change depending on driving habits.
There are two unique ways to enjoy the Lexus RX 350.
With the front-wheel drive setup, which is the standard offering, you'll get an EPA-estimated 20 city/27 highway MPG.1 This is a solid fuel economy from a vehicle of this size with this kind of engine.
If you do choose the Lexus RX 350 all-wheel drive capability, you'll sacrifice a bit of fuel economy for that extra peace of mind. The RX 350 remains a fuel-efficient vehicle, with its EPA-estimated 19 city/26 highway MPG.1
To help with fuel efficiency while you're on the highway, the Lexus RX has standard All-Speed Dynamic Radar Cruise Control is a part f the Lexus Safety System 2.0. Cruise control helps you maintain a set speed, which means less fuel due to more frequent accelerations.
This feature takes this a step further by allowing you to set the following distance to the vehicle in front of you. If the traffic slows down, you'll slow down or stop. When the road clears, your Lexus will resume its set speed.
---
ENGINE POWER TUNED FOR LEXUS EFFICIENCY

With the standard 3.5L V6 engine powering the Lexus RX 350, you're driving a vehicle that's specifically tuned for fuel efficiency.
That's thanks to the dual Variable Valve Timing technology with Intelligence system, which strives to produce a low-emission drive. Whether driving the standard front-wheel drive RX 350, or the all-wheel drive vehicle, you'll have the V6 engine, making 295 horsepower.
Mated to an 8-speed automatic Electronically Controlled Transmission with paddle shifters, this SUV delivers efficient shifts as it goes through the gears.
Your drive can be customized to your liking, too, using the Drive Mode Select functionality. It's possible to make the RX 350 more responsive or even more efficient. With Sport mode, the throttle can be modified for more dynamic response and increased steering feel.
The available Sport S+ mode makes it an even better drive by enhancing the suspensive system. The RX Hybrid even offers an EV drive mode, which allows you to drive short distances when you're driving at low speeds solely on battery power.
---
DRIVING EXPERIENCE
When it comes to the driving experience, the Lexus RX 350 doesn't disappoint. It has several standard and available features to help make your every experience enjoyable and safe.
Active Cornering Assist uses the brakes on the inside wheel, which avoids oversteer. This system applies the brakes to the wheels needing it most to help keep you safely in your lane.
The dual Variable Valve Timing with Intelligence system delivers precise engine performance, enhances fuel efficiency, and reduces emissions. This system can monitor engine speed and load and provide more torque at low speeds and better performance at higher speeds.
All-wheel drive shifts engine power between the front and rear axles, with 100% of the power delivered to the front wheels during the typical daily drives. This feature is great for rough terrain, snow, or even rainy days.
---
LEXUS RX HYBRID POWER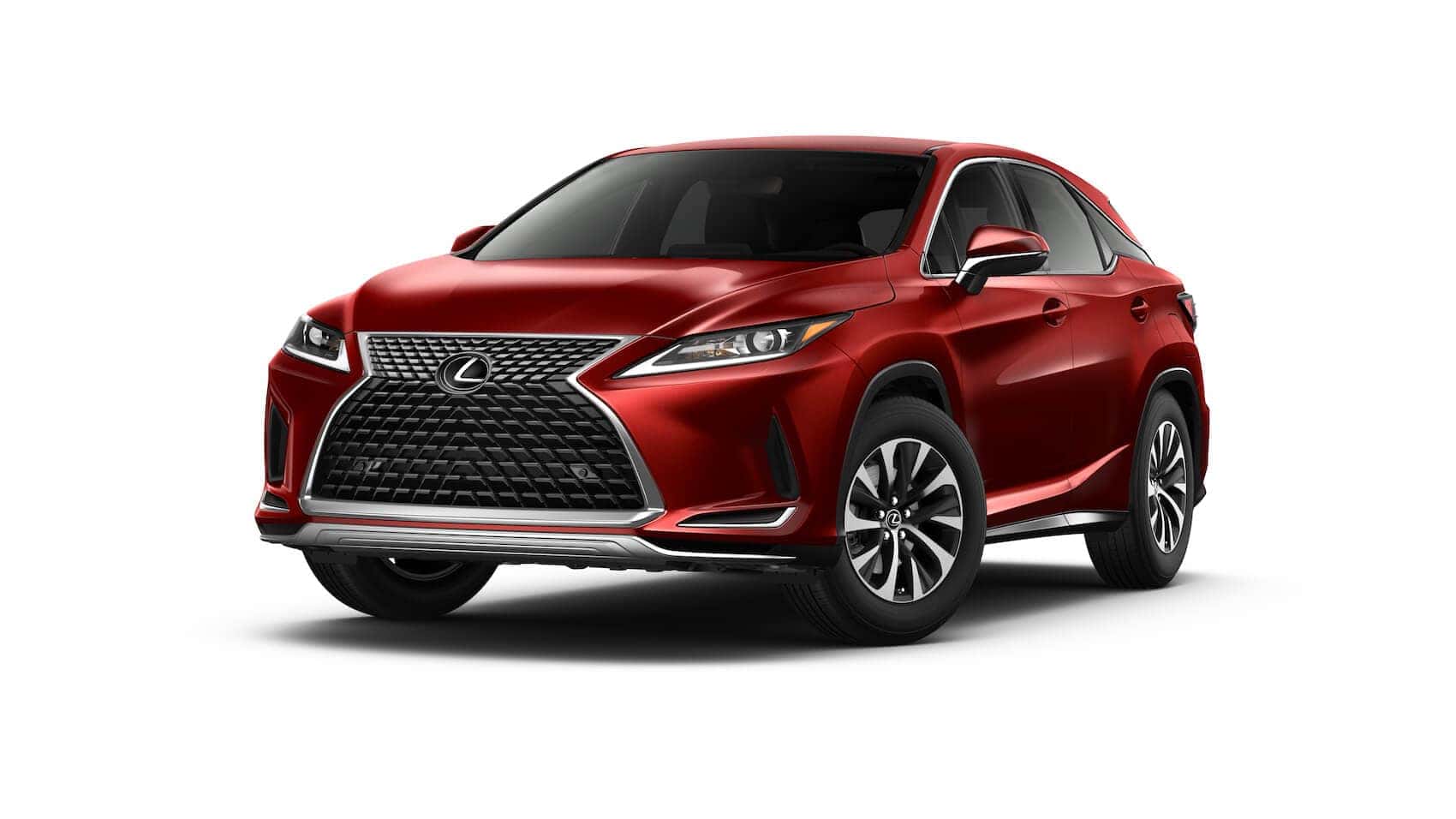 If the standard gas engine interests you, but you're considering combining it with powerful electric motors, then you'll want to consider the RX Hybrid.
The RX 450h brings together the best of both worlds because you get the energetic V6 engine paired with electric motors for a total of 308 horsepower. With the ability to achieve up to over 300 horsepower, the RX 450h delivers a thrilling ride.
The all-wheel drive capability allows you to explore the roads with the best possible traction while getting the best possible MPG under the RX nameplate. With the RX 450h, you'll receive an EPA-estimated 31 city/28 highway MPG. If you opt for the 3-row RX, the RX 450hL, an EPA-estimated 29 city/28 highway MPG, leads the way.1
---
SPARK EXCITEMENT WITH THE LEXUS F SPORT
With the enhanced F SPORT-tuned suspension available on the RX F SPORT, you can enjoy an exceptional performance with your adrenaline pumping and SUV thriving on area roads.
Additionally, the available Adaptive Variable Suspension allows you to customize shock absorber settings to improve the comfort of the ride. As you head into and out of turns, body lean will be reduced for a sharper, tighter overall feel. The powerful V6 continues to put out those notable engine bursts as it accelerates, too. Access the paddle shifters, too, for quick upshifts and downshifts.
---
FUEL-EFFICIENCY TIPS

To help you get the most out of your Lexus RX 350, we've included some tips to increase your fuel efficiency. Check them out!
The first tip we have for you is to observe the speed limit. This tip is not only a safety measure, but it can also help you with fuel economy. Most vehicles lose fuel efficiency over a certain speed, typically around 50 MPH. Essentially, the faster you drive, the more fuel you burn and the sooner you'll need to fill up.
Another helpful tip is to remove excess weight from your Lexus. Keeping heavy items in your vehicle can decrease your fuel economy because it will take more fuel to get up to the speed limit than it would without those items.
Avoiding idling will also save you fuel. Depending on how powerful your engine is will depend on how much fuel you use. To avoid using up any fuel while you're waiting in a parking lot or for your passengers to come to the car, turn off the engine.
---
GET READY FOR ADVENTURE
Ready to take the roads and make the most of your adventures? Drivers from Larchmont, New Rochelle, and Yonkers can visit Lexus of Larchmont to test drive the 2021 Lexus RX 350. Thanks to the RX MPG, stops at the pump will be few and far between.
To learn even more information about the Lexus RX 350, our team will happily answer any questions you have while you're behind the wheel. Contact us to schedule your test drive today.
1 EPA-estimated MPG. Use for comparison purposes only. Your mileage will vary for many reasons, including your vehicle's condition and how/where you drive. See www.fueleconomy.gov.
---