Lexus RX 350 Maintenance Schedule

The Lexus RX 350 provides luxury and a smooth ride every time you step inside the vehicle. To enjoy that great experience for the full lifetime of the car, it's important to stay on top of regular maintenance.
The service team at Lexus of Larchmont has put together this maintenance schedule so you know what services are needed for your car and when they must be performed. Drivers in Larchmont, New Rochelle, and Yonkers can consult this maintenance schedule for their luxury vehicles. Let's take a closer look at what maintenance your RX 350 needs.
---
---
EVERY 5,000 MILES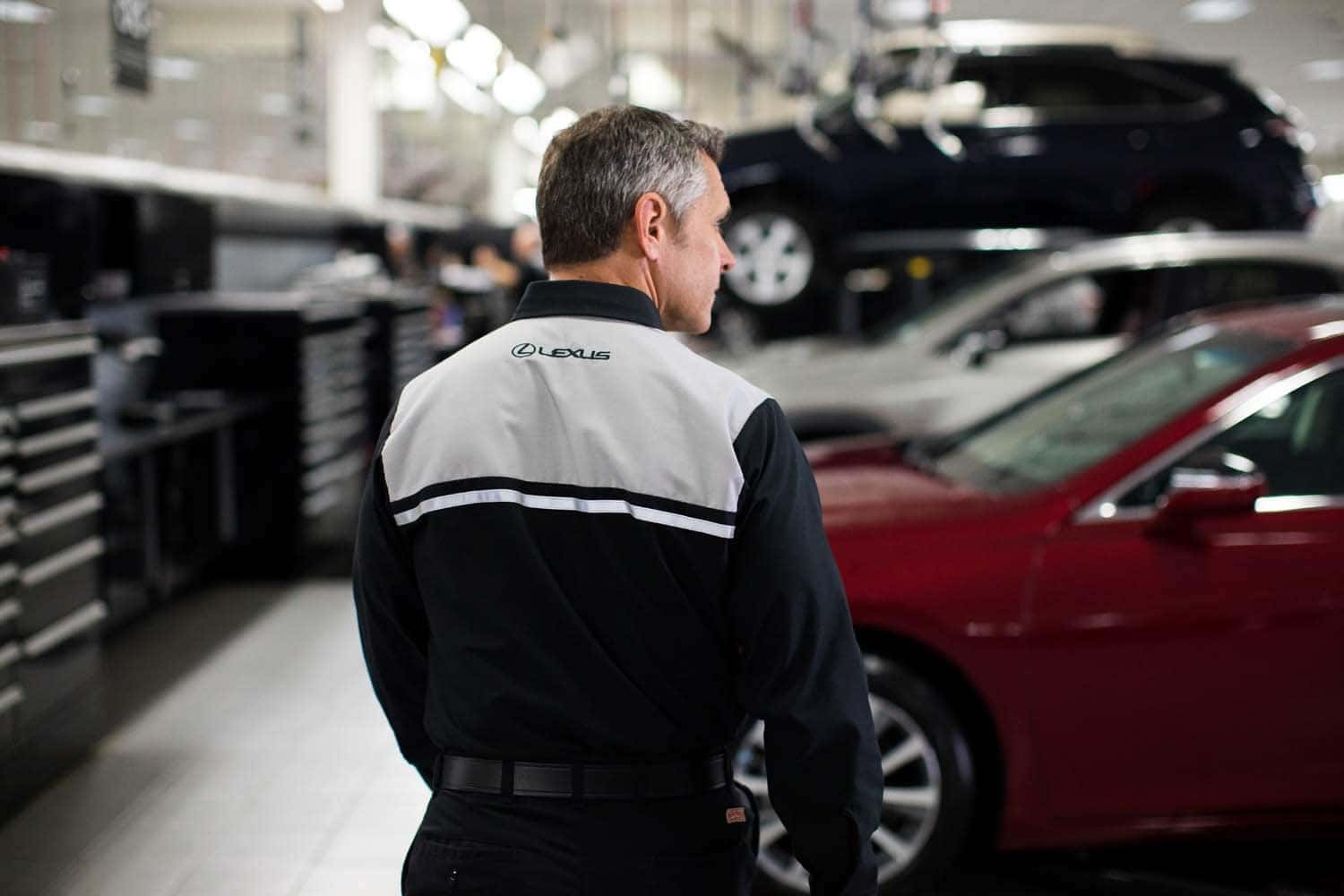 This is the first official look by our service team at your Lexus RX 350. At this service appointment, our technicians will look over a variety of things. We'll inspect and adjust all fluid levels, including coolant, transmission fluid, and brake fluid.
To ensure that your tires don't wear in the same place, our team will rotate your tires. This is something we'll do every few thousand miles, so your tires last longer.
We'll also conduct a visual inspection of the brake pads, calipers, and rotors, and perform a road test to get a feel for how the car is performing.
Our team will add a few extra steps to our maintenance appointments if you're often driving on dusty, muddy, or snowy roads. These special driving condition inspections include checking out the axle shift boots, steering linkages, torque nuts and bolts on the chassis, and ball joints.
Our team can also program your Lexus Personalized Settings at this first maintenance appointment if you haven't already done it. Some personalized settings include automatic door locks, moonroof operation, if you want illuminated entry, and more.
---
EVERY 10,000 MILES
You'll have the next complimentary service appointment around the 10,000-mile mark, around a year into driving your Lexus RX 350.
If you've noticed a lack of airflow through the air conditioning or heating system or even an odor coming from the vents, this might mean the air filter needs to be replaced. If that's the case, our team will replace the air filter.
Around this mile-marker, your Lexus RX 350 will need an oil change. Regularly changing your oil keeps your vehicle's engine working properly. New oil also maintains engine lubrication and keeps the engine clean. In fact, regular oil changes make sure you get better fuel efficiency.
---
EVERY 15,000 MILES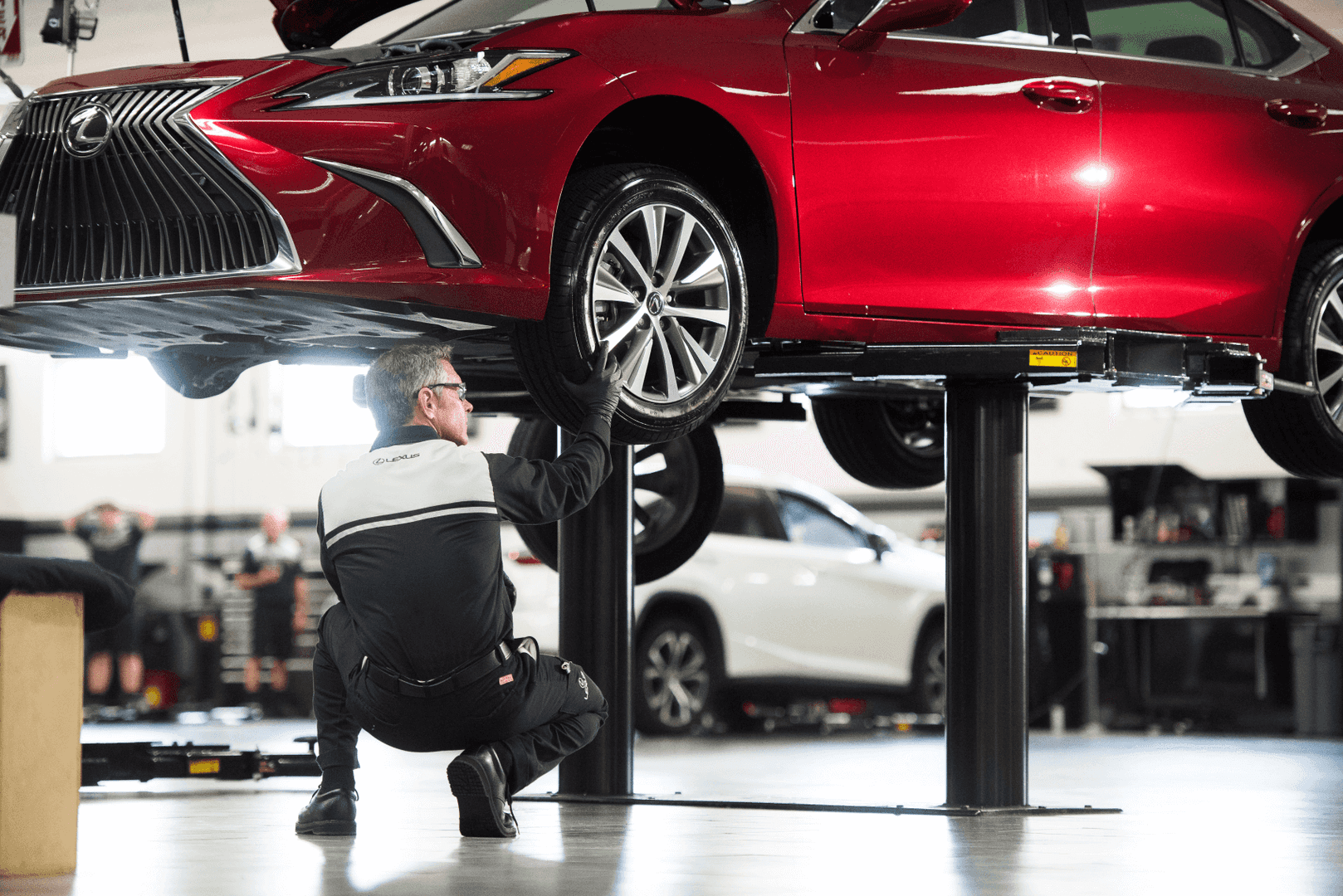 This Lexus RX 350 maintenance visit will include a tire rotation and balancing again, along with another road test of the vehicle.
We will perform some maintenance services we've done in the past, like inspecting the axle shaft boots, ball joints and dust covers, the chassis/body, and brake lines and hoses.
Our team will also inspect the engine coolant levels to make sure you have enough. We'll check for any leaks and look at the radiator as well to ensure it's working correctly.
When we're finished with the appointment, we'll reset the scheduled maintenance reminder. This will help you stay on top of these maintenance appointments because your Lexus will remind you.
---
EVERY 30,000 MILES
Another significant service appointment is the 30,000-mile appointment. This appointment rechecks a lot of previously looked at parts and checking over some for the first time.
In addition to this, we will change the RX 350's brake fluid and replace the engine air filter.
Some of the items we'll inspect this go around are the fuel lines and connections and fuel tank cap gasket. Your transmission will also be checked over for leakage.
We'll also turn our attention to your brake rotor thickness. Your brake rotor thickness tells us when it might be time to replace your brake rotors. The brake rotors should be at least 0.4 inches thick, and if the rotor is less than that, they must be replaced for you to drive safely.
---
EVERY 60,000 MILES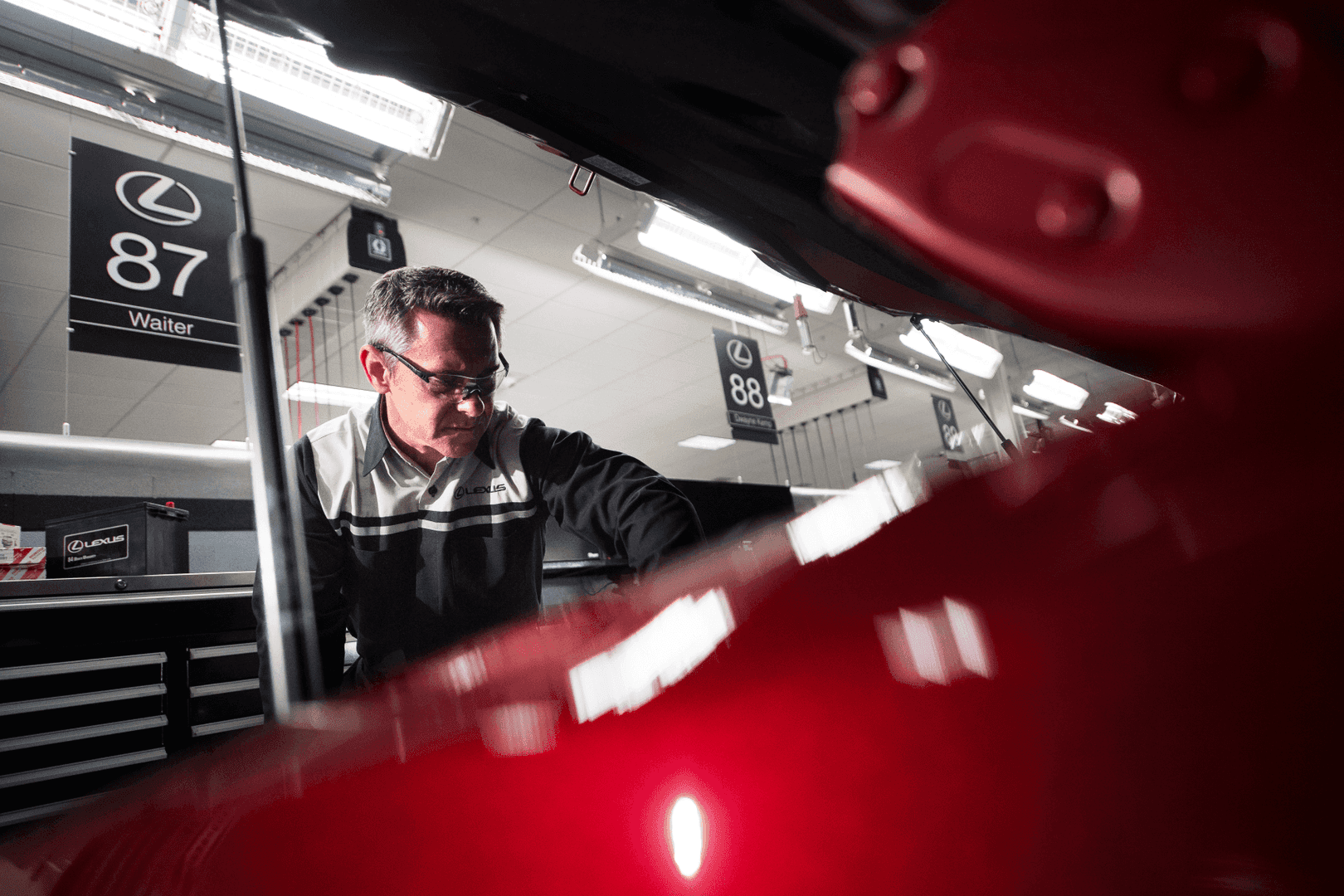 When you hit your 60,000-mile service appointment, you'll need to replace several parts. This includes spark plugs. Spark plugs help your engine start, providing the spark to begin the combustion process within the engine.
Our technicians will replace your cabin air filter and engine air filters. Like we've done before, we'll inspect your engine coolant.
Another step to this service appointment will be inspecting the drive belts. Drive belts help keep your vehicle running and should be replaced about every 60,000 miles.
---
EVERY 90,000 MILES
An important service appointment is a 90,000-mile appointment. Your Lexus RX 350 has been around for a while now, and with the proper maintenance, it will be around for thousands of miles more.
At this appointment, your RX 350 goes through various inspections that have occurred in previous appointments, like inspecting engine coolant, steering linkage and boots, automatic transmission for signs of leakage, and more.
Your driver's floor mat will also be inspected to make sure it is still properly installed. Like we have before, we'll also take your RX 350 out for a road test to make sure it is performing well.
---
EVERY 120,000 MILES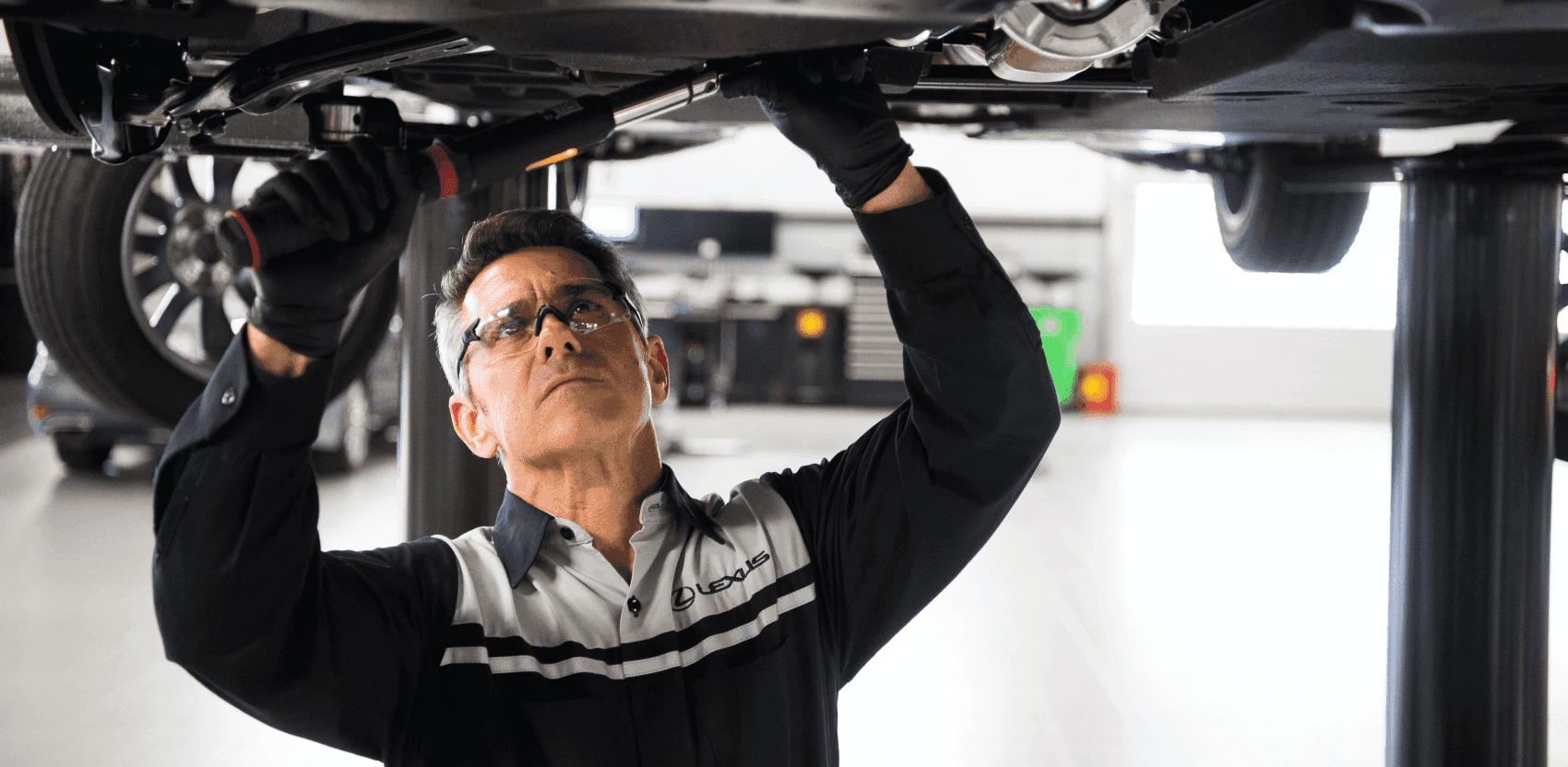 Your Lexus RX 350 has been on the road a long time. Due to this, our technicians will need to replace some parts that haven't been replaced for a while, like the spark plugs and drive belts.
In addition to the spark plugs and drive belts, we'll also need to replace the vacuum pump for the brake booster on North American-built models.
Your smart key battery might also need to be replaced. We'll replace it for you so you don't have to worry that your key might run out at an inconvenient time.
---
MAINTAIN YOUR LEXUS RX 350
If you're driving your Lexus RX 350 near Larchmont, New Rochelle, or Yonkers, it's important to stay up to date with all necessary maintenance as the miles are added.
Our service center is staffed with the most qualified technicians ready to answer your questions and address your needs. Use our online form to schedule an appointment or contact our service department if you have any additional questions.
Bring your car to the experienced team at Lexus of Larchmont. Schedule Lexus service online today!