Lexus NX vs RX
When you're shopping for a Lexus SUV near the Larchmont, New Rochelle, and Yonkers, NY, areas, you want what's best for you and your family. In reviewing the Lexus SUV lineup, you've probably spotted the Lexus NX and the Lexus RX, but do you know which one meets up to your specific requirements?
To streamline your research efforts, Lexus of Larchmont designed this comparison, so that you can select your ideal vehicle. Contact us today.
Performance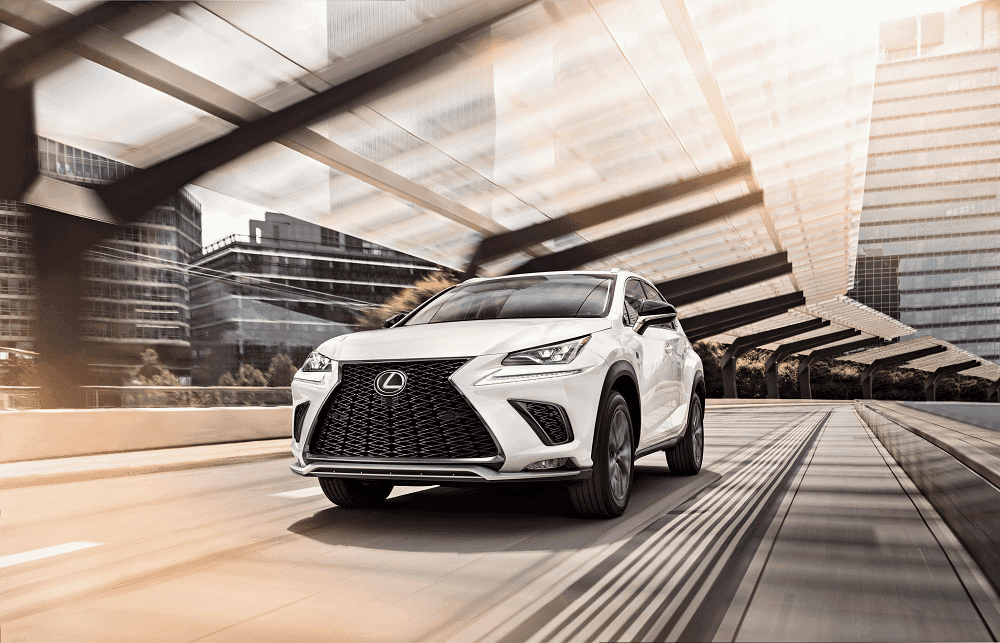 Lexus understands that different drivers need different levels of performance. The NX features a standard 2.0L 4-cylinder engine that gives you a horsepower of 235 and uses 258 lb-ft of torque to push it forward. If you want a little more pickup, the RX offers a horsepower of 295 backed with slightly more torque at 268 lb-ft.
Both achieve decent gas mileage, with an EPA-estimated 22 MPG city/28 MPG highway in the Lexus NX, and 20 MPG city/27 MPG highway in the RX. If you tend to use your vehicle for city travel, the NX may serve you better.
If you plan to attach a trailer, both models allow for towing capabilities. It depends on how much you want to tow in your Lexus. With the NX, you can tow up to 2,000 pounds, but with the RX, you can tow a maximum of 3,500 pounds.
Lexus NX vs RX Dimensions
Both SUVs comfortably fit five passengers. They also come close with many measurements, including 42.8 inches of front legroom and 36.1 inches of rear legroom in the NX. As for the RX, the front legroom comes to 44.1 inches and the rear legroom comes to 38 inches.
When it comes to headroom, the NX offers 37.4 inches in front and 38 inches in back with the moonroof, and 38.2 inches of front headroom along with 38.1 inches of rear headroom without the moonroof. The headroom in the RX  measures 39.4 inches in the front and 39.1 inches in the rear.
Let's examine the exterior dimensions of each below.
| | | |
| --- | --- | --- |
| | 2020 NX | 2020 RX |
| Length | 182.7 inches | 192.5 inches |
| Width | 73.6 inches | 74.6 inches |
| Height | 64.8 inches | 67.7 inches |
When it comes the Lexus NX vs. RX, the total passenger volume in each vehicle differs greatly—the NX provides 71.6 cubic feet, and the Lexus RX offers 99.8 cubic feet. When you review both, think about how each individual passenger would use that space to see if more or less works for you.
Lexus NX vs Lexus RX Amenities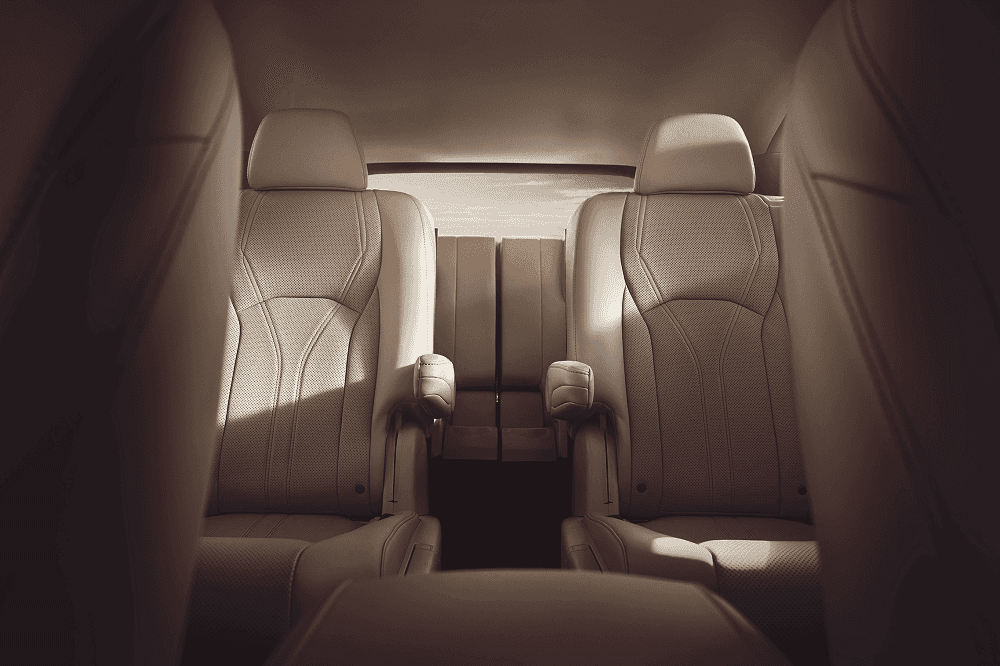 Although Lexus provides many amenities that make your commute much easier, the main difference is what comes standard or as available add-on options. The NX comes with available power-folding and -reclining rear seats, while the RX gives them to you standard. If you regularly use your trunk but never fold down the seats, this amenity may not be important to you.
One popular Lexus feature is a universal garage door opener, but it doesn't come standard with all their vehicles. For instance, it's an option in the NX, but standard in the RX. Maybe you don't have a garage to open, but if you do, it's a simple yet important consideration to make.
Infotainment Tech
Sit at the dashboard of your Lexus and view the vivid display screens that show your directions, messages you receive, and that tune you can never remember the name of until the chorus. Watch it all unfold on the available 10.3-inch split-screen multimedia display in your NX. If you need a larger screen, the RX can accommodate an available 12.3-inch touchscreen.
The Choice Is Yours Between the Lexus NX vs Lexus RX
Thinking about a Lexus SUV but not sure which to choose between the Lexus NX vs. Lexus RX? After reading the comparison, we hope you've gained a better idea of which one you would like to drive through the Larchmont, New Rochelle, and Yonkers, areas. To narrow it down further, schedule a test drive at Lexus of Larchmont.