Lexus NX Oil Change

If you're driving the Lexus NX, it's necessary to stay up to date with all vehicle maintenance. You've made an investment in a luxury Lexus, and now it's time to take care of it. A Lexus NX oil change is just a small part of vehicle maintenance, but it's essential.
Schedule a Larchmont oil change with our experienced service technicians, and your car will get the care and attention it deserves. We maintain your Lexus so it can reach great heights in Yonkers, New Rochelle, and beyond. Schedule a service appointment today!
Changing Your Oil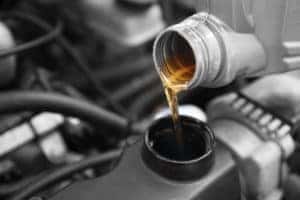 With every oil change, our goal is to keep your engine in strong running shape.
After all, you have a powerful turbocharged inline 4-cylinder engine under the hood of your Lexus NX, and it needs to be taken care of. It counts on twin-scroll technology and seamlessly moves between conventional and Atkinson cycles to combine acceleration with efficiency.
Oil changes should be performed every 10,000 miles. Every oil change includes replacement of the oil filter. That filter keeps dirt and debris from getting into the engine, but it will become clogged over time as it does its job.
Clean oil lubricates the engine parts, which wear down over time if the oil is not changed. If you hear any noises coming from the engine, then high levels of friction may be occurring due to a lack of oil.
We Provide Expert Lexus Maintenance
Lexus service should be a simple, streamlined process. Get the most out of your Lexus NX with complimentary first and second scheduled maintenance services offered by Lexus.
At the 6-month/5,000-mile and 12-month/10,000-mile appointments, maintenance will be provided.
Every new Lexus NX comes with synthetic oil, so target every 10,000 miles for your oil changes. This is a bit different than the old days of changing the oil every 5,000 miles, but it's one way Lexus has made life easier for you.
Lexus Certified Technicians must meet some of the highest service standards in the industry and stay up to date with training. They pass rigorous tests to become certified. When you visit us, rest assured knowing your car is in good hands.
The Benefits of Servicing Your Car at Our Dealership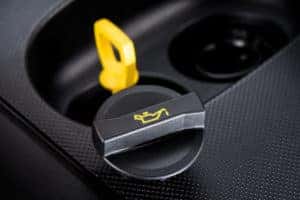 There's another key Lexus service benefit worth mentioning.
All service information is stored in the Lexus service history database, accessible no matter where your car is serviced.
On a road trip and need an oil change? Even if you're on the other side of the country, a Lexus dealership can pull up your service history from trips to Lexus of Larchmont.
Genuine Lexus Parts are used for every service, designed to be a perfect fit for your car. We stand behind these parts and guarantee they fit your NX perfectly.
Schedule Your Oil Change Today
When it comes to vehicle service, the experts at Lexus of Larchmont are here to provide the care your car needs. A Lexus NX oil change ensures you're getting the most out of your luxury crossover near Larchmont, New Rochelle, and Yonkers.