---
---
If you're in the market for a new car, or you've always wanted a luxury sedan or crossover, but buying one isn't affordable at this time, you could always lease one. At Lexus of Larchmont, we're here to cover Lexus leasing for interested drivers in Larchmont, New Rochelle, and Yonkers. Keep reading to get a sense of the Lexus lease process and how you can get behind the wheel!
Contact us
today to get started.
---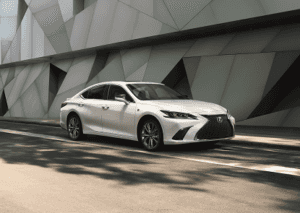 Leasing vs Buying
In order to decide if leasing is the right path for you, it helps to get a sense of how it differs from buying.
When you buy a Lexus vehicle, you'll need to make a down payment.
When you lease, there's no significant down payment required.
You also have the potential to have lower monthly payments than you would if you'd have gone through the vehicle purchase.
Leasing differs from buying in that you don't own the car—you're just renting it for a few years until the term ends.
Most of the maintenance is covered under warranty up until a certain mileage into your lease. When you own the car, you'll need to pay for maintenance and service once the warranty runs out, and there's some significant services later in a vehicle's life.
The Benefits of Leasing a Lexus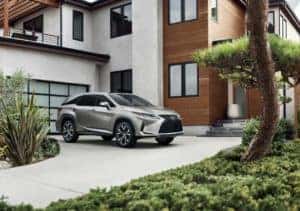 There are plenty of benefits to getting a Lexus lease.
First, it gives you a stylish and sophisticated set of wheels without having the responsibilities of ownership.
You also may be able to afford a higher trim level than you would if you'd you purchased the model. That way you can benefit from the higher-end seating and the additional features and amenities.
Browsing the Lexus Selection
In order to determine if a Lexus lease is the right option for you and your adventures on the road, you'll want to browse the selection to see which model best suits your style and needs.
You've got plenty of options, whether you're leaning toward a sedan like the ES or GS, an SUV like the NX or GX, or even one of the Lexus hybrid options!
You can easily make the trip to our dealership to take a look around, but you can also relax and browse at your own pace at home. By browsing the selection of Lexus models online, you'll be able to save yourself some time. Using the filters can help you narrow down your list of possible models, so you can find the one that's perfectly suited for you.
---
Get Started on the Lexus Lease Process
Now that you've got a sense of the Lexus leasing benefits, you're closer to taking the next step and deciding on the model that's right for you. However, you'll want to get a feel for it first. The best way is to take it out for a spin and take in the impressive performance, the luxurious style, and the advanced features. Only then can you be sure!
Get started by browsing the inventory and scheduling a test drive with your favorite model! At Lexus of Larchmont, we're proud to help Larchmont, New Rochelle, and Yonkers drivers find the right vehicle to lease!