Lexus Lease Greenwich, CT

When you're looking for your next new vehicle, are you thinking about a Lexus?  What's stopping you from taking that first strep and getting yourself behind the wheel of one of these luxury vehicles?  If you're unsure if the car itself is the right fit for you or if the payment works with your budget, you may want to consider leasing your next vehicle.
At Lexus of Larchmont, we offer several Lexus lease specials that are assistive in getting you into your favorite Lexus model for little to no down payment.  Whether you're a seasoned pro or if you're new to the leasing game, it doesn't matter, as our highly professional staff can help you as much as you need.  Contact us today to get started.
Your Lexus Leasing Options
By checking out our website, you'll be able to see all our new inventory that is eligible for Lexus leasing.  Are you looking for an eco-friendly and ultra-efficient hybrid model like the RXh?  If you are, we have several of these vehicles available to help you reduce your carbon footprint as you enjoy riding in style.
Perhaps you're looking for something a little bit larger and more rugged like the Lexus LX SUV, where leasing would be a great option.  No matter what you need from your vehicle, we're sure you'll find something perfect for your leasing needs on our lot.  Take a look at our new vehicles on our site or come see them in person, whichever you choose, we're here to help every step of the way.
Online Convenience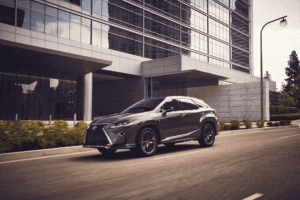 A visit to our website not only means getting a sneak peek of all that's in our brand new inventory, but it also means you'll be privy to several other service related perks, as well.
You can use our handy payment estimator to get a rough estimate on what your new leased vehicle will cost monthly.
You can also schedule a test drive of your desired vehicles, read up about your leasing options, and learn a little bit more about who we are as a company.
We want you to get to know our dealership inside and out, and know that we're prepared to be your trusted Lexus leasing center from beginning to end.
About Greenwich, CT
Nestled on the shores of the Long Island Sound sits a gorgeous town called Greenwich, Connecticut.  From its proximity to New York to its stunning and magnificent homes, Greenwich is a tourism hot spot for those looking to experience New England without venturing too far from home.  Many visitors enjoy taking a stroll down Greenwich Avenue, where they get a peak of a classic, picturesque New England street.
If you're a local, you're mostly pretty well-versed in the hot spots to keep yourself occupied, like the Flinn Gallery or The Bruce Museum.  However, if museum life isn't your thing, Greenwich offers plenty of places to get out and enjoy the outdoors.  Check out all the bird species at the Audubon Center or even enjoy a stroll through the nearby Sculpture Garden.  Then, when you're done enjoying all Greenwich has to offer, come see what we have.
Lease Your Lexus Today
If you hail from the Greenwich area or even if you're just enjoying a lovely weekend trip, stop by our dealership and check out our Lexus lease terms.  It's never too late to have the car of your dreams, and with an ultra-affordable lease payment, that day can come sooner.  See what we, at Lexus of Larchmont, have to offer or schedule a test drive!