Lexus IS Tire Size

Larchmont, New Rochelle, and Yonkers, New York, drivers, ready to take to area roads, may be excited to do so in a Lexus IS. It's important before you hop in the car that your IS has the right tires for the ride. Through our tire size review, you'll know what tires lead to the best possible performance and fuel efficiency.
There are a few tires that can fit your Lexus, so we're exploring the various options below. Contact us to learn more from our Lexus of Larchmont team!
Finding the Right Lexus IS Tire Fit
Ready for your next trip? You'll want to make sure your Lexus IS has the right tires for what's next.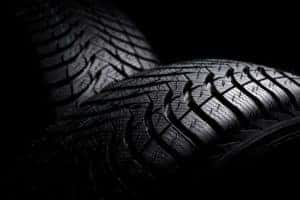 Type A tires include:
225/45R17 91W
T125/70D17 98M (spare)
Type B tires:
225/45R17 91V
T125/70D17 98M (spare)
Type C tires:
225/40R18 88Y
255/35R18 90Y
T125/70D17 98M (spare)
You might be wondering what some of these numbers mean. The first numbers in the sequence, for example, "225", is the width of the tire measured in millimeters, from sidewall to sidewall. "45R17" includes information about the aspect ratio, construction, and wheel diameter. The "R" means the radial construction sees the layers running in a radial manner across the tire, while "17" describes a wheel diameter of 17 inches.
In the Type A tire section above, the last information in the sequence is "91W." That means it can handle a load index of 1,356 pounds and can travel up to 168 MPH. Of course, be sure to follow all posted speed limits when you're on the road.
When Should Tires Be Replaced?
When is it time to replace the tires on a Lexus IS? You'll want to keep track of tires because they get you from Point A to Point B every day. If the treadwear indicator is showing on a tire, it's time to replace them. Or, if you inspect the tires and see any damage like a split or cracking in the sidewall, it's time to have our tire experts take a look to see if there may be internal damage.
If your tires are more than six years old, they should be inspected by a Lexus technician, even if you don't drive every day or there's no damage visible to the naked eye. We're here to help.
Taking Care of Lexus IS Tires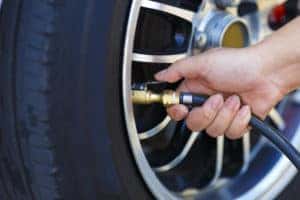 When it comes to taking care of your Lexus IS tires, we'll do so right here at our service center. We want to ensure that your tires are protected, and that you get the most life out of them. Service like a tire rotation should be performed as described in your owner's manual, so the tires experience different wheel positioning, and wear more evenly.
Always make sure to keep tires inflated to proper levels. This level can be found in your owner's manual as well, though we'll check pressure level when your car is brought here for service.
Lexus IS Tire Size Questions? We Have Answers
If you want to know more about Lexus IS tire size, we're here to answer any questions Larchmont, New Rochelle, and Yonkers, NY, drivers might have. Get in touch with our Lexus of Larchmont service experts today!