Lexus IS Oil Change

Staying up to date with vehicle maintenance is highly important. The Lexus of Larchmont service professionals will handle your next appointment here at our dealership. When it comes to a Lexus IS oil change, we ensure your car is ready for the roads of Larchmont, New Rochelle, and Yonkers.
Schedule that next oil change with our service professionals and your car will get the attention it needs. We help maintain that powerful IS engine so it delivers the power you're looking for each and every day. Schedule a service appointment to get started.
Do I Need an IS Oil Change?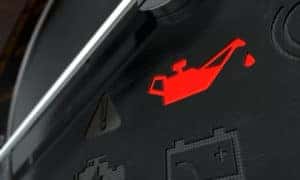 That's the question our service center can answer for you. It's a good idea to keep track of all maintenance from the beginning of vehicle ownership, whether you have a new IS or pre-owned model.
Not only will we take care of the oil change in your IS, but also the important oil filter change. The filter prevents dust and dirt from reaching the engine and filters out the debris while the oil properly lubricates the engine parts.
Have you noticed a burning smell inside the cabin, or a strange noise coming from the engine? It may have been a while since your last oil change, so bring your car to our service center today.
Maintaining Your Lexus IS
We want to ensure your service experience at our dealership is streamlined. Our technicians want you to not only get the most out of your car but also ensure the service process is simple. We strive to do just that with complimentary scheduled maintenance. If you buy a new Lexus IS, the first and second maintenance visits are free.
Every six months or 5,000 miles, we'll check the fluid levels and perform a tire rotation. Every new Lexus IS comes with synthetic oil, which needs to be changed every year or after 10,000 miles of driving. This is a bit different than the old adage of every 5,000 or every 3,000 miles for an oil change, but synthetic oil does last longer.
Lexus Certified Technicians pass some of the most stringent tests in the industry. They undergo rigorous training to become certified. Your car is always in good hands when you visit us.
We Know Everything About Your IS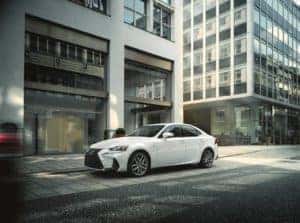 Bring your Lexus IS to our dealership, and your car's service information will be stored in our Lexus service history database. It's easily accessible no matter where you are. Perhaps you're on a road trip and need service, or you're stationed elsewhere for work for a significant period of time. Visit any Lexus dealership across the country, and the Lexus technicians will know what's required for your vehicle.
Genuine Lexus Parts are used for each service, crafted specifically for your model and designed to be the perfect fit. We stand behind these parts and ensure they're the right fit for your IS.
Schedule a Lexus IS Service Appointment Today
Is it time to change the oil in your Lexus IS? Visit us at Lexus of Larchmont for your next New Rochelle oil change. We've serviced numerous Lexus models over the years here at our dealership near Larchmont and Yonkers and have the experience necessary to offer convenient oil changes.
Get in touch with our service professionals to schedule an oil change today.