Lexus IS 300 Dashboard Lights
---
---
If you expect to drive your Lexus around Larchmont, New Rochelle, or Yonkers for years on end, then you'll need to properly care for your vehicle. One way to do this is by quickly addressing the lights that pop up on your dashboard. To understand what these lights mean, just read through this Lexus IS 300 dashboard light guide.
If you read through this article and find one of these lights pop up in your Lexus, contact Lexus of Larchmont and schedule an appointment at our service center!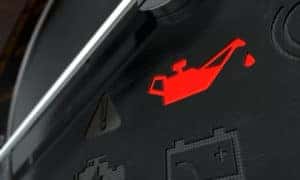 Brakes

The brakes in your Lexus IS 300 are of obvious importance, and if they happen to be malfunctioning, or not performing properly, then the brake light will appear on your dashboard.
This light looks like an exclamation point inside a circle, and if you see it pop up, you should immediately have your vehicle inspected.
Temperature Warning Light

If you're cruising along the open highway at the peak of summer, you may see the temperature warning dashboard light pop up. This light looks like a floating sign with three notches pointing right, and it means your engine is overheating.
If you see this occur, it's necessary that you give your engine a chance to cool off.
Engine Oil

The engine oil light is worth noting because it means your oil is either leaking or is below the recommended level. If this happens, you should go to a professional, and have your Lexus IS 300 inspected. This light looks like a leaking oil can.
Charging System

The charging system dashboard light, or car battery light, looks like a battery with a little plus sign in the top right corner, and a minus sign in the top left. This light suggests there's an electrical problem in your vehicle, and if that's the case, you need to have your Lexus inspected as quickly as possible.
---
---
Transmission Oil Temperature
There's oil in your transmission, and if this oil begins to grow too hot, the transmission oil light will appear. This light just says AT OIL TEMP, and if you see this pop up, give your Lexus a chance to cool down.
Check Engine

The check engine dashoard light is a well-known symbol, and the image resembles an engine as it pops up on your dashboard. This symbol is important, too, because it can be caused from a variety of issues. If this light occurs, get your Lexus inspected quickly.
Anti-Lock Braking System (ABS)

The anti-lock braking system is designed to prevent your wheels from sliding on slick surfaces. If you happen to see this light pop up, which are the letters ABS inside a circle, then you need to have your anti-lock brakes inspected by a professional.
These brakes are separate from your traditional brakes, but still play a vital role in the overall well-being of your Lexus.
Service Your Lexus IS 300 at Our Trusted Dealership
If you happen to see any of these dashboard lights appear in your Lexus IS 300, then give Lexus of Larchmont a call. We have a comprehensive service center designed to handle all your automotive needs. Plus, our technicians strive for efficiency, so you can get back to cruising through the streets of Larchmont, New Rochelle, and Yonkers!