Lexus IS 300 AWD

It's time to explore the Larchmont roads in a luxury vehicle that's fun to drive, but also safe to drive. With all-wheel drive capability, the Lexus IS 300 helps you discover the open road. The all-wheel drive system in this vehicle adapts to the ever-changing roadway conditions while providing V6 power, to ensure you're getting the most out of the driving experience.
Lexus of Larchmont has a number of Lexus IS 300 AWD models to choose from. Let's take a closer look at what these New Rochelle and Yonkers models are all about.  Schedule a test drive today.
All-Wheel Drive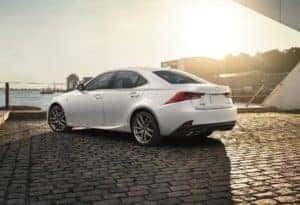 When you're on the roads in the region, it's nice to know that you're backed by all-wheel drive capability. After all, the Lexus IS 300 is a sporty sedan, and it's more fun to be behind the wheel than sit on the sidelines. You shouldn't have to take a day off for some inclement weather, and the IS 300 ensures you don't have to.
The Lexus all-wheel drive system monitors the current driving conditions, making changes when required. The available AWD will automatically allocate engine power between the front and rear axles. This can be anywhere from 50/50 to as much as 30/70. The end result for you is better traction and control on a range of road surfaces, even when the weather is challenging.
Performance Drive Modes Bolster Your Ride
Sure, all-wheel drive means a lot, but if you're looking for a bit of added exhilaration or a relaxing drive, you'll want to turn to the Drive Mode Select feature found in your Lexus IS 300. Enable your IS, making it more responsive or more efficient with the turn of a dial.
Here are the various drive modes you'll experience in this Lexus sedan:
Sport S: This alters the powertrain for faster gear changes and more dynamic throttle mapping.
Normal: Strike the right balance between fuel efficiency and performance.
ECO: Save fuel, moderating the engine power output in the process.
Want to enjoy more powerful performance? It's right at your fingertips. Every IS comes with steering-wheel-mounted paddle shifters, with all-wheel drive models equipped with a 6-speed automatic transmission. Take control of your shifts and enjoy the drive ahead.
Enjoy Lexus IS AWD Benefits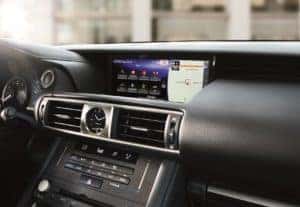 Are you ready to take the wheel of the Lexus IS 300? Explore the all-wheel drive edition of this car, and enjoy its numerous benefits. AWD can help with traction, provide better acceleration in inclement weather, and deliver the peace of mind you're looking for.
Plus, it doesn't hurt that an AWD vehicle in our neck of the woods has better resale value, should you choose to sell it or trade it in.
Test Drive the Lexus IS 300!
Ready to take the wheel of a sporty luxury sedan? It's time to turn your attention towards the Lexus IS 300 AWD. This all-wheel drive model offers a long list of benefits for Larchmont, New Rochelle, and Yonkers drivers.
Visit Lexus of Larchmont to see this car in action today!