How Does Car Financing Work?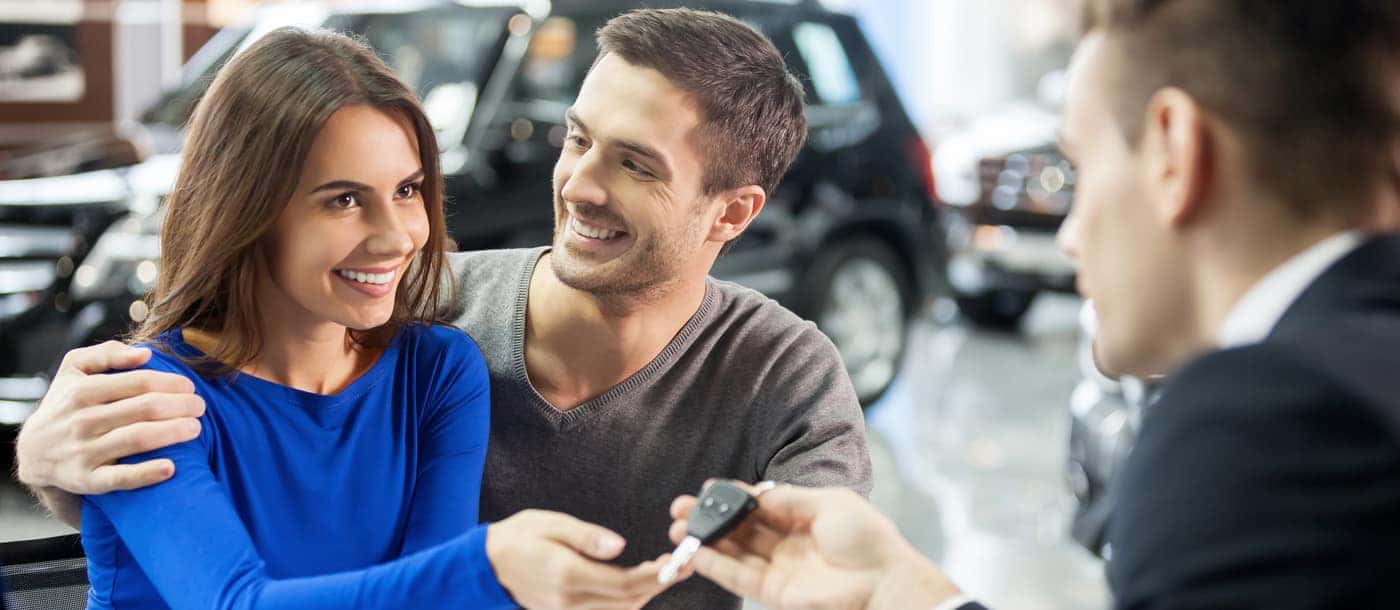 What is car financing? How does financing a car work? If you are shopping for a used or new car in Mamaroneck, you can either purchase it outright, lease it, or apply for a loan to finance your purchase of the car. Learn more about how car finance works at Ray Catena Lexus of Larchmont from the experts at your local Lexus Finance Center.
What Does It Mean to Finance a Car?
If you want to buy a vehicle but you don't have the lump sum of money to buy it in full right away, you can apply for a loan, which is also called applying for financing. You can do this at your local authorized dealership, or you can do this at your bank. To determine whether you qualify for financing and what the interest rate and loan terms will be, the lender will look at several factors:
Credit Score
Loan Amount
Length of Loan
Debt-to-Income Ratio
Age of the Vehicle
If you have a short credit history or low credit score, you may not get an advantageous financing offer. Consider asking a family member or close friend to cosign your loan in order to get better loan terms.
Comparing and Choosing a Lender
If you qualify for a loan, you may have multiple lender options. If your dealership has in-house financing, compare their offer to a bank or credit union offer and determine which works best for you.
Take a look at how much money you have for a down payment.
Determine how much room in your budget you have for your monthly payments.
You can also use multiple offers as a way to negotiate a better offer. to see which makes the most sense for your needs and budget.
Finalize the Loan Terms
Once you've done some negotiating and settled on loan terms, finalize the loan terms and close the deal. You'll sign all the necessary paperwork, take delivery of the vehicle, and drive home to the New Rochelle area in your new vehicle.
Rely on Ray Catena Lexus of Larchmont for More Finance Tips
To learn more about the automotive finance process, or how much a Lexus costs, contact us online or simply stop by our dealership to speak to a member of our finance department near Bronx.
More from Ray Catena Lexus of Larchmont
There are almost twenty Lexus models in the lineup. The cost of a Lexus depends on the vehicle you choose. So, how much is a Lexus? The starting prices range from $32,300 MSRP (Lexus UX compact crossover) to $97,460 MSRP (performance-focused Lexus LC Hybrid coupe). When you shop with us at Ray Catena Lexus of Larchmont, you get access…

The 2020 Lexus RX is an excellent choice for Mamaroneck drivers searching for a stylish yet practical luxury SUV. One of the reasons is that you don't have to choose a high trim level to get high-end amenities–the Lexus RX 350 base trim has plenty of space for passengers and a wide range of luxury…

Many luxury lovers in Mamaroneck are on the hunt for that perfect Lexus NX for sale, and luckily, Ray Catena Lexus of Larchmont has plenty of options to explore. And while the 2020 Lexus NX price starts at around $36,720 MSRP, you'll find used Lexus NX models at the dealership for a serious bargain – some models just under…