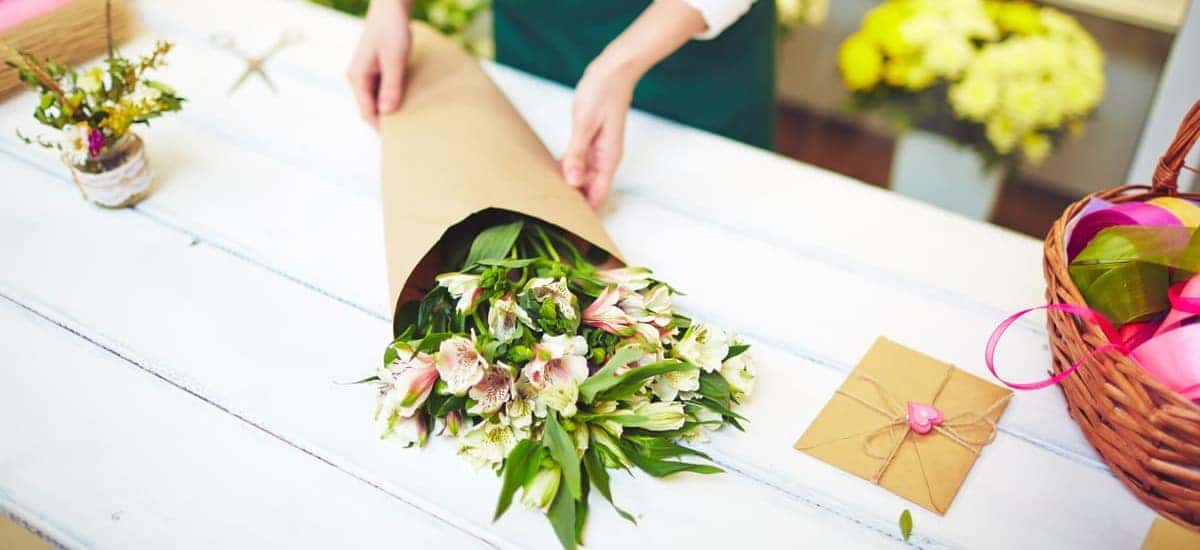 There are several great florists near Larchmont NY, including ones that provide flower delivery in Larchmont, Mamaroneck, and the surrounding area. We've put together a list of our favorite florists near Larchmont for you. Why? Because we're not just about selling quality automobiles, we like to be as helpful to our neighbors as possible. How many Lexus dealers in NY can say that?
The Flower Bar
The Flower Bar is owned by Nancy White, a graduate of the New York Botanical Garden Floral Design Program. Before owning this floral shop, Nancy worked for Sotheby's and Modern Bride magazine, and she even started a magazine herself called Showhouse. She's put all of the experience and artistic training to create beautiful, unique floral arrangements for her customers. If you like flowers delivered to your door, you can sign up for a flower subscription.The Flower Bar even offers classes on designing floral arrangements of your own. In case you're wondering, this Larchmont, NY florist does offer delivery in Larchmont and the surrounding area.
Address: 11 Addison St, Larchmont, NY 10538
Phone: (914) 834-4900
Mamaroneck Flowers
Mamaroneck Flowers has been in business in the same Mamaroneck location for 65 years, which makes it one of the longest-running florists near Larchmont, NY. Not only does this florist offer flower delivery in Larchmont, New Rochelle, and the surrounding area, but you can also get free same day delivery in Mamaroneck. Check out their premium collection of luxury blooms, or try your hand at a custom arrangement with their help.
Address: 615 E Boston Post Rd, Mamaroneck, NY 10543
Phone: (914) 698-2585
Arcadia Floral Company
Arcadia Floral Company isn't just about flowers. They are a full-service event décor company. From creating a canopy of cherry blossoms for your wedding, to coordinating lighting and creating custom centerpieces for your special event, to arranging and providing lounge furniture, personalized artwork, and acrylic décor to match your party's theme, this is florist near Larchmont, NY who does it all.
Address: 411 Mamaroneck Ave, Mamaroneck, NY 10543
Phone: (914) 777-2800
Weaver Gardens
This Larchmont, NY florist offers more than flowers. They also offer decorative hanging baskets, home accents, large custom planters, items for home décor, low maintenance accents, and easy to grow edibles.Weaver Gardens even have designers that can help you with your large-scale home décor or landscaping projects. In addition to all of that, you can sign up for their workshops and attend their classes, demos, and presentations.
Address: 144 Weaver St #2349, Larchmont, NY 10538
Phone: (914) 630-4818
Your Favorite Lexus Dealership in NY
We're not just here to sell cars. We're here to help! If you found this article helpful, check out our posts "Things to Do in Upstate New York" and "What's the Difference? Bronx vs Brooklyn". You don't get that kind of information from your typical Lexus dealership in NY! We're just a short drive away from Bronx, so drop by orcontact us today!