Is the Lexus RX a Good Car?

The luxury crossover known as the Lexus RX can power your drives throughout Larchmont, New Rochelle, and Yonkers, NY. However, you may be asking yourself: "Is the Lexus RX a good car?" It just may be the perfect fit for your lifestyle.
Continue reading to learn more about the RX, so you're a more informed driver. Our goal is to prepare you for a test drive at Lexus of Larchmont. We'll explore some of the RX features below that make this SUV a unique vehicle. Schedule a test drive today.
An Interior that Rises to the Occasion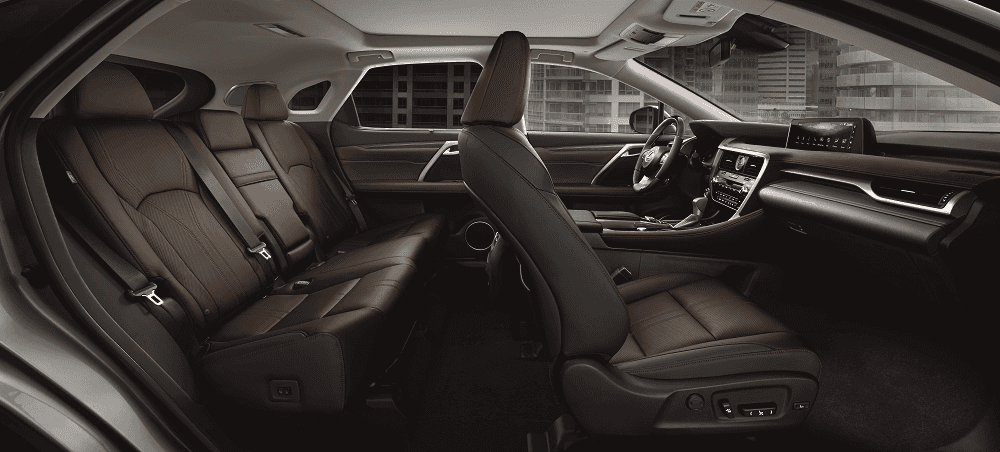 The Lexus RX can be set up as a 5-seater, with two up front and three in the second row. However, there's also the RX 350L, which offers a third row and seating for up to seven. With the NuLuxe trim (which is similar to leather), the cabin is a welcoming place to spend time. Plus, with available third-row climate control, even those seated two rows behind the driver's seat have the ability to set their own personal climate.
Feeling like a captain? Well, the true captain may be in the driver's seat, but if you're in the second row, it's nice to feel comfortable inside the Lexus RX. The optional Captain's Chairs provide luxurious comfort in the second row, and even create an aisle space that makes the cabin feel a bit bigger.
Load Your Cargo Like Never Before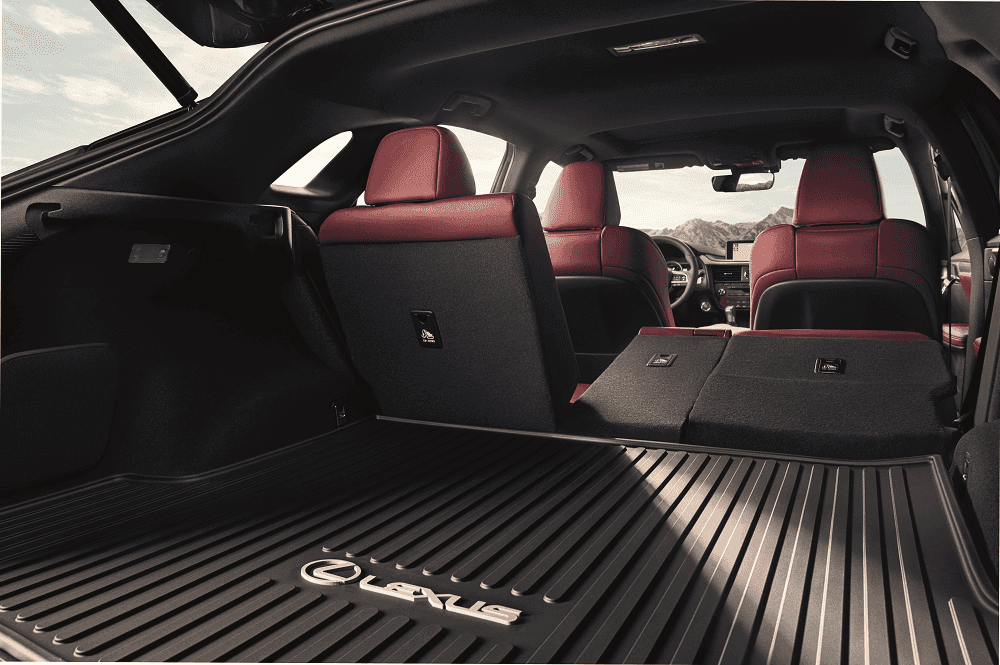 How many times have you been walking up to your car with a bunch of grocery bags, or perhaps all that gear and equipment from another weekend of coaching your son or daughter in their big game? Before you throw it on the ground and dig around for those keys, consider upgrading to the available Power Rear Door with Kick Sensor.
This rear door can be opened and closed by pressing your key fob, but when your hands are full, the open/close functionality can be performed in a different manner. Now, all you need to do is kick your foot under the bumper, and the door will open up. Now you don't have to put your cargo or bags down on the ground to search for your key fob ever again.
A Dial that Does a Lot
Control your drives at the turn of a dial. Drive Mode Select helps you make the RX a more responsive or more efficient car. For instance, turn the dial to Sport mode, and the powertrain will provide a more dynamic throttle response and increased steering.
In Normal mode, find the balance between fuel efficiency and performance.
Place the dial to ECO mode, and the throttle is dialed back to save fuel and increase fuel efficiency.
Test Drive the Lexus RX Today!
Is the Lexus RX a good car? As you've probably learned by now, it's a formidable vehicle. Larchmont, New Rochelle, and Yonkers, New York, drivers can visit our dealership for a test drive and see it in action.
The team at Lexus of Larchmont is here to help you get settled behind the wheel!