Community Spotlight: Hour to Exit Escape Room

You're stuck inside of a room with your friends. The clues fluctuate, and your curiosity is reaching its peak. There's pressure to face the riddle you're being tasked with solving—and you only have so much time to do it. Are you up to the task?
When you give Hour to Exit Escape Room a visit, prepare for a wild, unexpected journey into a twilight zone. With only an hour to spare, you and your friends have to work together to escape one of three rooms—or be left wondering what went wrong.
---
Dare You Open Pandora's Box?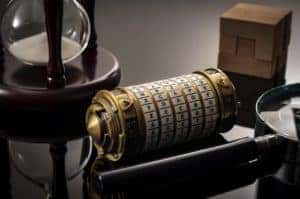 The forbidden box that Zeus demanded stay shut has been opened, thus unleashing all that's forbidden into our realm. With spooky spirits and abnormalities floating every which way, Pandora's enlisting your help to bravely shut the box before you run the risk of being stuck forever.
"Pandora's Box" is designated for up to eight players, although at least four players are the recommended amount to properly get through the game in time. Hour to Exit lists this room as moderately difficult—meaning you and your friends should be able to find all the pieces, clues, hints, and more!
A Dorm Room Like No Other
Your dorm's resident assistant is planning for a trip home this upcoming weekend, and you want to hold a party in their honor—the biggest, best party your university has ever seen, in fact. In preparation, you sneak into their dorm to try and find the key for the common room—but her class is almost over! Will you be able to sneak in and sneak out without being caught?
Much like the "Pandora's Box" escape room, "Dorm Rules" is moderately difficult as well. However, the recommended number of players for this game is between two and four. If you wish, you can choose to play this as a Dual Room Challenge, too, meaning you'll be placed in teams to compete for the best time.
A Little Bit of Magic
It's time for you to meet the Great Zoltar, a world-famous stage magician. He's entertained audiences for what feels like a lifetime—and yet, something seems off about his acts. You and your friends are fellow magicians, and you've noticed that your colleagues have been disappearing one by one. It's not much of a coincidence, you think, as you notice Zoltar takes their time in the spotlight. Can you sneak into his dressing room and find out what's going on?
In "Elude the Illusionist," you'll have your most challenging task ahead of you. Anywhere from two to eight players are recommended for this escape room—and you'll need as much help as you can get! Embark on an unforgettable journey and get down to the mystery of the Great Zoltar's mysterious behavior.
---
Book an Escape Room Today
If you feel your curiosity tingling for a new adventure, there's no better time to make new memories than by booking a room at Hour to Exit Escape Room! Each of the three aforementioned escape rooms offer numerous time slots and date availabilities to make sure you get to check out your favorite one. Call up your friends and get the party going!